Michael Avenatti, the famed lawyer who backed porn star, Stormy Daniels' defamation suits against the former U.S. president, Donald Trump, has officially been sentenced to 2.5 years in federal prison for crimes he committed pertaining to a Nike extortion scheme.
In 2019, the California attorney presented himself at federal court where he faced an indictment charging him with attempting to extort 25 million dollars from sportswear mega-giant, Nike. The entire saga started when low-level basketball coach, Gary Franklin's team lost their Nike sponsorship. Franklin threatened Nike that he would expose their payouts to top-high school basketball players and other corruptions. These payouts, allegedly, influenced top players' collegiate enrollment decisions-a claim that would violate fair sports practices. Franklin then hired Avenatti to represent him, and Avenatti threatened Nike he'd expose their wrongdoings unless they paid him to do an internal investigation.
As is the law, extortion is illegal, and Nike promptly contacted the Federal government. What happened next was straight out of a blockbuster. Nike and the feds, through recorded lines and other evidence, had enough information to charge Avenatti with extortion. On Thursday, July 8, 2021, Avenatti was issued the recent charges at a Manhattan court. The decision came from a jury trial when they collectively found him guilty of all counts related to the Nike extortion case.

Avenatti originally found himself in the spotlight when he stepped in the defended porn star, Stormi Daniels, who alleged she had affair with former U.S. President, Donald Trump, prior to his presidential election, while he was married to his wife, Melanie Trump. Furthermore, reports surfaced that alleged Daniels was paid "hush" money to keep quiet about the affair. The suit was a case of defamation against Trump, which, the court threw out and Daniels was ordered to pay Trump's legal fees. Daniels went on to say that Avenatti filed the suit against her will.
Avenatti has reportedly been embattled in financial woes and the prosecutors in the Nike extortion case alleged, "he owed the IRS $850,438 in unpaid taxes, plus interest and penalties."
This was a key defense factor in the case where arguments were levied against Avenatti that he was more concerned with his financial gain to satisfy his debt than actually representing his client's best interests.
Charges have also been brought against the disgraced lawyer that he misappropriated Stormy Daniels' funds and that case has yet to go to trial.

This is original content from NewsBreak's Creator Program. Join today to publish and share your own content.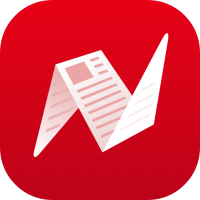 This is original content from NewsBreak's Creator Program. Join today to publish and share your own content.