President Biden has used the full force of his presidency to get two-thirds of the American workforce vaccinated against the coronavirus, including private-sector employees, health care workers, and federal contractors — as well as the vast majority of federal workers, who could face disciplinary measures if they refuse.
Initially reluctant to enact mandates, Mr. Biden is now waging an aggressive effort that will also put pressure on private businesses, states, and schools to enact stricter vaccination and testing policies as the Delta variant continues its spread across the United States.
Businesses that don't abide by the new virus policy will face "substantial fines up to nearly $14,000 per violation," according to a senior Biden admin office.
In addition to this, Biden is requiring health care workers at Medicare & Medicaid participating hospitals and other health care settings to be vaccinated, impacting more than 17 million workers.
"Even as Covid-19 has been hitting this country hard, we have the tools to combat the virus if we come together to use those tools," Biden said at the outset of what was billed as a major speech to tackle the latest phase of the Covid-19 pandemic.
Biden also said he plans to sign an executive order requiring all government employees be vaccinated against Covid-19, with no option of being regularly tested to opt out. The President will also sign an order directing the same standard be applied to employees of contractors who do business with the federal government.
He also said he will require that 300,000 educators in federal Head Start programs be vaccinated and will call on governors to require vaccinations for schoolteachers and staff.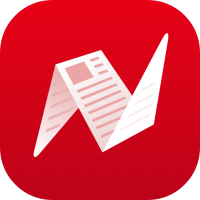 This is original content from NewsBreak's Creator Program. Join today to publish and share your own content.