Hospitals in California's Central Valley have been overwhelmed by the 4th surge of the COVID-19 pandemic, with officials scrambling to transfer some critically ill patients more than 100 miles away because local intensive care units are full.
The San Joaquin Valley, the Sacramento area, and rural Northern California are now the regions of the state being hit the hardest by COVID-19 hospitalizations on a per capita basis.
The regions have lower vaccination rates than in the highly populated, coastal areas of Southern California and the San Francisco Bay Area.
"Our system is still paralyzed and is at a standstill, as we're trying to move a huge number of patients through this healthcare system that is completely overwhelmed." - Dan Lynch
The worst isn't over. According to COVID-19 computer models published by the state Department of Public Health, the number of ICU patients in the San Joaquin Valley is expected to increase well into the rest of September, and hundreds of more people could be dead by the end of the month.
"My heart just breaks looking at these projections. The predictions equate to "kids that are going to have to go to their parents' funerals."- Dr. Rais Vohra, Fresno County's interim health officer
Officials throughout the Central Valley, which produces one-quarter of the nation's food, have sounded the alarm on the toll of the pandemic.
The Sacramento region has seen COVID-19 hospitalizations this summer approach levels seen during its winter surge; by contrast, Southern California's peak COVID-19 hospitalizations over the summer haven't exceeded 30% of its winter surge.
Do you think there's going to be a 5th wave?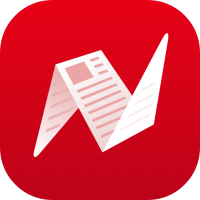 This is original content from NewsBreak's Creator Program. Join today to publish and share your own content.