Nearly a year and a half ago, as the United States was in the throws of confronting the second wave of covid-19 infections, more than 29 million people claimed unemployment benefits. Last week, the Department of Labor announced that this level had fallen to 12.1 million.
Through 2 programs, the federal government extended the number of weeks those unemployed could claim benefits and increased the value of their benefits.
The tens of millions who lost their jobs benefited from the following new programs:
Pandemic Unemployment Assistance (PUA), which provides unemployment benefits "to individuals who are self-employed, seeking part-time employment, or who otherwise would not qualify for regular unemployment compensation." 

Pandemic Emergency Unemployment Compensation (PEUC), allowed those eligible to receive unemployment compensation, additional coverage as many states have a cap on the number of weeks claims can be made. 
This program also provides a $300 topper sent by the federal government in addition to state benefits.
In mid-August, just two short weeks ago, 5.4 million people had claimed PUA benefits. This up around 200,000 claims from mid-July when the figure stood at 5.2 million. However, while still higher than July, the figure is down significantly from the 14.95 million people participating in the program a year ago.
As for PEUC, 3.8 million people claimed benefits for the week ending on 14 August. The number of people claiming PEUC benefits has decreased since mid-July when the number was recorded at 4.2 million. The number of beneficiaries of this program has increased because a year ago many were still eligible for benefits from their state governments and were not dependent on federal assistance.
All in all-around 9.2 million people have lost their benefits based on data from mid-August. This could have serious consequences on the economic recovery as household incomes plummet.
The US Congress has allowed these benefits to expire and very few leaders on Capitol Hill seem interested in extending the programs any further.
The Franchise Tax Board began sending around two thirds of eligible Californians a new round of Golden State Stimulus payments at the end of August.
The California Legislature earlier this summer approved a second round of Golden State Stimulus for the state's residents earning less than $75,000 annually as part of the California Comeback Plan. Residents could see a payment of between $500 to $1,100 depending on their income, status and whether they have a dependent.
Over the coming weeks the agency will send out new batches every two weeks to approximately 9 million Californians who filed a 2020 tax return.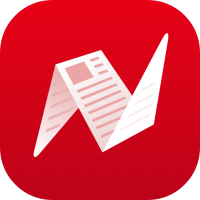 This is original content from NewsBreak's Creator Program. Join today to publish and share your own content.