Yup Dduk has some of the best spicy Korean rice cakes you'll find in town. I do want to mention something very important though, don't underestimate the spice.
Other than the spice, the food itself is amazing and packed with flavor. The rice cakes were probably the best I've had as they were super soft and chewy. I ordered a side of ramen which was delicious too. The portions are also huge as well. Overall, very solid place, and would highly recommend it.
First, start with the Yup Dduk. It's a very spicy rice cake – boiled with rice cake, fish cake, 3 mini sausages, cabbage, green onion topped with small mozzarella cheese. I highly recommend their Soon Dae which is Korean blood sausage and it's very good.
In terms of entrees, they have a really good Yup Dduck Chicken Stew which is their extra spicy twist on traditional spicy chicken stew (dak-bokkeum-tang) with chicken legs, some rice cakes, potato, and carrots. Served with cellophane noodle and a bowl of rice on the side.
If you like chicken feet, try their Chicken Feet Stew which is made with whole chicken feet stew in yup dduk's secret sauce, a small amount of rice cakes and cellophane noodles included in the stew.
I always order their grilled pork bulgogi which is charbroiled spicy marinated pork bulgogi with stir-fried onions and it's incredibly flavorful.
They also have great spicy chicken wings, army stew made with kimchi and added spam, sausages, american cheese and ramen noodles. Served with one white rice on the side.
I'm a huge fan of their jumbo tuna mayo rice balls so I usually like to stock up on 2 or 3 of those. They're only $4 and very filling.
If you come with several people, order their fried dumplings, they're great so are their fried seaweed rolls. Traditional and tasty.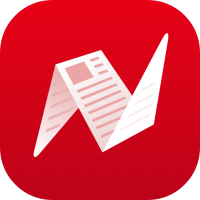 This is original content from NewsBreak's Creator Program. Join today to publish and share your own content.