Osteria La Buca is one of the best spots you can come to for Italian food. There are two locations, one in Sherman Oaks, and one on Melrose.
IN THE VEIN OF A TRADITIONAL ITALIAN OSTERIA AS A CASUAL, LOCAL GATHERING PLACE FOR FOOD, FRIENDS AND WINE, OUR MENU REFLECTS A LESS COMPLICATED CLASSIC GRASS ROOTS APPROACH TO ITALIAN COUNTRY FOOD INSPIRED BY OUR BACK YARD HERE IN SOUTHERN CALIFORNIA.
The best part about this place is that all of the food is fresh and uncomplicated.
OUR CORE BELIEF: GREAT FOOD NEED NOT BE ELABORATE OR OVERWROUGHT, BUT RATHER FRESH, UNCOMPLICATED AND WELL EXECUTED IN ORDER TO GET OUT OF THE WAY OF THE INGREDIENTS AND FIND THE JOY IN THEIR INNATE FLAVORS AND QUALITIES.
THE JOY OF EATING SEASONALLY, SIMPLY AND WELL AMONG GOOD COMPANY IS ONE SHARED BY ALL AT OSTERIA LA BUCA. IT IS WITH THIS SIMPLE THOUGHT IN MIND THAT WE INVITE YOU TO JOIN US TO CELEBRATE AND HAVE A SEAT AT OUR TABLE.
To start, I highly recommend going with their crispy brussels sprouts. They come with a poached egg, pecorino, and white anchovy vinaigrette. The pork meatballs are also super good with romesco and parmesan. They also have cacio pepe arancini with arborio rice, pecorino and black pepper.
If you want a salad, try their buca farm lettuces, from their private farm in West LA with grana padano and lemon oil, or if you want to be classic get their caesar with arugula, pecorino, and farro.
The citrus salad is also very refreshing and light, made with butter lettuce, citrus, pistachio toated dates, and a basil vinaigrette.
If I'm feeling like a salad for lunch I get their chopped salad made with arugula, romaine, raddicchio, chickpeas, soppresata, tomato, castelvetrano olives, ricotta salata, Tumeric vinaigrette and I add chicken.
In terms of pasta, the rigatoni Bolognese with pecorino is excellent, the bucatini carbonara with pancetta, poached egg and black pepper is really good, and the classic cacio pepe with spaghetti is amazing.
Pizza here is a must. The classic is mozzarella with tomato and basil, it's a great place to start but if you're looking for something a bit extra, then go for the guanciale with mozzarella, tomato, fresno chili, rosemary, and olives.
The Soppressara is a solid 12/10. It has mildly spicy salami, tomato, mozzarella, oregano and garlic. If you're a fan of sausage, try their house-made sausage pizza with ricotta, garlic confit and green onions and if you like calzones, they've got you covered as well with their mozzarella, recotta, pecorino, spicy tomato sauce and broccolini calzone which you can add sausage to for an additional cost.
If you're not into pasta or pizza, although, I don't see why you wouldn't be, then try one of their more hearty entrees. They have an incredible chicken parmesan with mozzarella, tomato and baby broccoli, they also have a delicious porchetta sandwich with salsa verde, olive tapenade, arugula, pickled red onion and chilis on pizza bread. Their Hangar steak is incredibly moist and the grilled branzino served with quinoa and farro is amazing.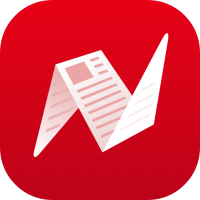 This is original content from NewsBreak's Creator Program. Join today to publish and share your own content.