A few weekends ago I went for a trip to Santa Barbara, a hip little town that surprised me in numerous ways. Not only is it fun and lively, but they also have some excellent dining options. It's also home to some of the best produce and seafood on the planet, so it's definitely a spot to check out.
La Super-Rica Taqueria: 622 N Milpas St, Santa Barbara, CA
By far one of the best spots you can come to. It's family-run and was founded in 1980. Come here for the best Mexican comfort food and thick, pressed-to-order corn tortillas.
Yoichi's: 230 E Victoria St, Santa Barbara, CA
Chef Yoichi Kawabata runs this spot along with his wife and business partner Mogi. They bring forth a traditional kaiseki-style restaurant that was founded in 2015. They're building on years of experience in Japan. The Seafood comes from Tokyo's famed Tsukiji Market.
Taqueria El Bajio: 129 N Milpas St, Santa Barbara, CA 93103
With over 20 years of being in business, this spot won't be as busy as El Super-Rico Taqueria, but the quality is just as fantastic. Try their quesadilla adobada with juicy shredded pork, cheese, cilantro, and onion.
Bettina: 1014 Coast Village Rd, Santa Barbara, CA 93108
Right near the edge of Montecito, this spot serves incredible wood-fired pies and they're blistered to a glorious freckle. They also have an impeccable wine menu, and delicious vegetables you can munch on between bites of pizza.
Dune Coffee Roasters: 1101 State St, Santa Barbara, CA 93101
Dune Coffee Roasters Downtown provides you with the utmost cozy vibe. It's a colorful and fun spot to grab a coffee while walking through the section of State Street. Try their sticky cinnamon roll and an American and you won't be disappointed.
Honor Bar: 1255 Coast Village Rd #101, Santa Barbara, CA 93108
This Hillstone Restaurant Group spot is perfect for casual bites and delicious drinks. They have a beautiful outdoor patio that's perfect for a seafood cocktail and a glass of chardonnay.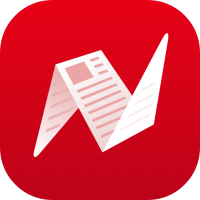 This is original content from NewsBreak's Creator Program. Join today to publish and share your own content.