Moonshadows is one of the absolute best restaurants I've ever been to. It doesn't only serve some of the freshest fish you'll ever have -- but the views you get are unbeatable.
"From a midday brunch to supper at sunset, whether you sit out on the sundeck or unwind indoors, Moonshadows is the ultimate casual dining setting, right on the Malibu beach. Our friendly staff serves a mouthwatering mix of seafood and signature dishes with Asian fusion, Italian and American influences. Moonshadows is also the ideal atmosphere for private and corporate events. We'll even cater to your needs by bringing the food to your home or office."
First and foremost, make reservations. It's not easy to get in and be sure to have cash on you for valet. The parking is extremely limited.
"Andrea Bullo, Restaurateur, the owner is originally from Venice, Italy, Andrea's passion for culinary and hospitality businesses has brought him to the United States. His early career was spent mastering every imaginable facet of luxury service operations, and the corresponding values and standards necessary for success."
When I first moved to Los Angeles, this was one of the first places I ever stepped foot in. It was everything I imagined "Malibu" to be. Beautiful, rustic, and chic but casual.
"In 2001, he opened his second Restaurant, Moonshadows in Malibu, with his longtime friends, Rodolfo Costella and Franco Simplicio. His mission was to transform the old diamond in the rough into a "chic and casual" Malibu beach restaurant, featuring a patio bar called Blue Lounge. The restaurant has been highly acclaimed and has received awards from many renowned institutions, such as Wine Spectator's Award of Excellence (2006-2011), The Michelin Award and The Best of City Search. Moonshadows has also been featured in several top magazines and as Travel Channel's "sexiest beach restaurant and bar in the world."
For drinks, I recommend the Smoke on The Water made with Del Maguey, Orange Peel, Sal De Gusano.
They also have an extensive wine list, several other incredible cocktails, beers, and sake.
They serve Brunch, Lunch, and Dinner.
If you're an oyster fan, start with that as an appetizer as they're fresh and delicious. The Spicy Ahi Tuna Tartare is amazing, made with Cucumber, Seaweed, Wasabi, Sesame Wonton, and Avocado. It's very refreshing.
The Pan Seared Scallops are also incredible and made with Celery Root & Cilantro Puree.
For the main course, ask what the fish of the day is. It's usually delicious and fresh. However, the Lobster & Crab Linguine is delicious and made with a Light Spicy Tomato Sauce, The Pacific Swordfish is excellent and comes with Seasonal Vegetable Caponata, and Organic Asparagus.
Normally I get the fish of the day, and the few times I have been there it was Seabass, which was cooked to perfection and beyond delicious.
They also serve side options like rice, vegetables, mushrooms, and a few others so be sure to grab a few and share especially if you're with a large group.
The patio views are impeccable so if you want outdoor seating make sure to mention it because the first time I came here I didn't even know they had outdoor seating.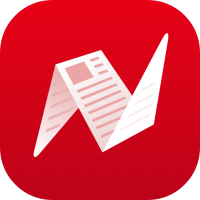 This is original content from NewsBreak's Creator Program. Join today to publish and share your own content.