"California and New York City announced Monday that they would require all government employees to get the coronavirus vaccine or face weekly COVID-19 testing as officials raced to beat back a summer surge driven by the delta variant."
Mayor Bill de Blasio announced all municipal workers — including teachers and police officers — will be required to get a vaccine by September or they will be forced to have weekly COVID-19 testing.
"The requirement — which will cover roughly 300,000 city workers — is set to take effect Sept. 13, the first day of the school year. Failing to comply is likely to spell serious consequences." - NY Daily News
"We're just not going to tolerate unvaccinated city employees doing the wrong thing," de Blasio said Monday at his morning press briefing. "Let's be blunt: If you're a city employee and you're unvaccinated, you must wear a mask indoors at work. We will not tolerate any decision to do otherwise because this is about protecting people's health and well-being."
California said they will require proof of vaccination or weekly testing for all state workers and health care employees starting next month.
President Joe Biden said all doctors working in Department of Veterans Affairs facilities will have to be inoculated.
St. Louis became the second major city to mandate face masks regardless of vaccination status, joining Los Angeles in re-imposing the orders.
"For those who are vaccinated, this may feel like punishment, punishment for doing the right thing. I've heard that, and I feel that frustration."- St. Louis County Executive Sam Page, a Democrat, said Monday.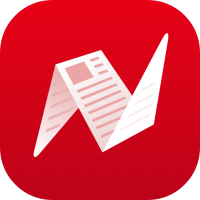 This is original content from NewsBreak's Creator Program. Join today to publish and share your own content.