When it comes to dating, it's not always easy to know whether or not a woman is interested.
Some women have a very subtle approach in showing their interest. I've always been the subtle type. Some are bolder, like my friend Laurel who will ask a guy to buy her a drink the moment they lock eye contact, and some are extremely shy.
My boyfriend and I were driving home a few days ago, and we started talking about how women will do certain things to show their interest, and when I pointed out on tactic that I personally used (on him especially), he was quite shocked.
Some men simply don't know how to read a woman, which is why I'm going to share a few signs that show she's interested. Keep in mind, these are things my friends and I do, and not all women are the same, but hopefully, they will still provide you with some insight.
She holds eye contact.
This is one of my subtle traits,
Personally, I always wanted to meet my dream guy at a cafe; we'd lock eye contact and gaze into each other's eyes. The world around us would fade away. It would feel as if it were just us two in the room.
Corny, but effective. When you make eye contact with someone you're interested in, it communicates intentionality. You're telling them you're looking at them.
This is also a great way to analyze their body language to see if the feeling is mutual.
She asks you a lot of questions.
If she's interested, she will actively show you this by trying to get to know you better.
When I first started talking to my boyfriend, we would play 20 questions routinely. It was my way of not only showing my interest but also prolonging the conversations we were having and making him feel comfortable talking to me.
I'd ask about his childhood; what sports he played in high school; what his favorite food is, and whatever else I wanted to know about him.
While it didn't feel like anything drastic at the moment, it allowed him to open up to me and share things with me that he wouldn't have otherwise. It also allowed me to start creating a relationship with him that was more than surface level.
She remembers the little things you told her.
Remember when you told her you've never had authentic Italian food, and she surprises you by taking you to a cute little Italian spot?
Or remember how you mentioned how you like your coffee black, but with two stevia packets, and the next morning, she brought you a fresh cup just how you like it?
Women are detail-oriented, we will almost always remember the little things you tell us, and if we take the initiative to show you we remember, it shows we're interested.
One of my fondest memories with my partner is our first Christmas together, he'd told me months ago that growing up, his family never really had money for gifts. So, I tried to make our first holiday together as special as possible by getting him all the little things I knew would make him happy.
It's always the little things and small actions that make your heart swell.
She's affectionate with you in public.
PDA is most definitely not everybody's thing. It wasn't mine for a long time, but little things like brushing up against you, touching your arm, sitting so close you could feel her thigh against yours — is a good sign.
Psychologist Jeremy Nicholson says one of the strongest signs a woman is interested in you is touch.
"If someone is making a number of excuses to touch you or be touched by you, it's a really strong signal that they enjoy your company. This is especially true the less formal the interaction gets — so if she's brushing your arm, it's good, if she's dusting some lint off your jacket, it's better, and if she's giving you a lingering hug, it's great."
She asks to see you regularly.
Some women are shy and will always wait for the guy to make the first move, and there's nothing wrong with that, but if the girl you're interested in has asked you to grab coffee with her, asked if you're busy on Friday night, or even asks to go to the gym with you — she's interested.
My boyfriend made it pretty clear that he was a busy guy when we first started seeing each other, he was starting a business and had clients all throughout the day. But, I still tried to squeeze myself into his schedule whenever I could because I liked him and wanted to involve myself in his life.
I asked to meet for coffee before going to the gym; I invited him to coffee shops I was working at whenever he had a free hour; he was pretty oblivious of my interest at first, but he soon realized I wanted to be more than just friends because I gave him something that was priceless: my time.
She compliments you.
Women don't generally compliment men that often, so if you find her complimenting you on the little things like your hair, or how good you look that day, or how green your eyes are, then it's a good sign she likes you.
I always make it a priority to compliment my boyfriend on his looks because I want him to know that after 3 years, he still impresses me with the effort he puts into his appearance. But, even prior to us dating, complimenting one another was something we did frequently.
Don't you want the person you're into to know you think they look good? Don't you want to make them feel good? Probably.
Complimenting also goes beyond appearances, if she's saying things like, "I appreciate that you did x, y, and z," it's her way of acknowledging something positive you did and she's showing her gratitude.
Figuring out whether or not a woman is interested in you isn't easy. There have been countless times I accidentally made eye contact with a guy for a second too long, and it resulted in them thinking I wanted to be asked out.
It's important to gauge the situation and assess your environment. Is she looking at you because she's trying to read the menu behind your head? Maybe she's daydreaming, and you got caught in her line of vision.
Be conscious of the social cues women give off if they're attracted to you, but keep them in context. Her initial attraction might mean she's interested in getting to know you better, so follow the trail of signals to determine if asking her out is the best move.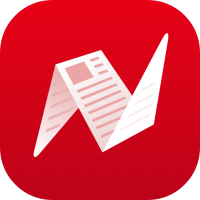 This is original content from NewsBreak's Creator Program. Join today to publish and share your own content.