"Emotional intimacy could be defined as allowing yourself to connect more deeply with your partner through actions that express feelings, vulnerabilities, and trust." — Sanam Hafeez, a neuropsychologist in New York City.
Humans are wired for connection. Unfortunately, a lot of people (myself included) have built-in barriers that make it challenging to build emotional connections.
For instance, I grew up with a single mom, and my dad has been out of the picture for a long time. Because of this, I struggled to connect with male figures, including men I dated, and overall, I really struggled with learning how to be open and vulnerable with them.
Alternatively, if you were raised to hide your emotions, being open and vulnerable might feel super uncomfortable, which means being emotionally intimate with your partner can be really challenging.
If you're struggling with this like I was, there are ways to increase the emotional intimacy in your love life that will empower you, make you feel comfortable, and help strengthen the connection you have with your partner.
With that being said, here are a few things I do.
Listen to understand.
I'll be the first to admit that I used to listen to my partner, but secretly I'd be more focused on what I'd be saying in response to him.
He would start telling me how he felt frustrated over something I'd done or said to him, and I'd immediately start thinking about a way to defend myself. I'd pull at old instances where I felt frustrated over something he had done.
Communication is the foundation of building trust with each other. And honest communication can only happen when people listen to understand rather than listen to respond.
Give them daily affirmations.
Whether you've been with your partner for a few months or several years, it's important to acknowledge their positive attributes and express how much you love and care for them.
I've been with my partner for nearly 3 years, and my heart still flutters, and my cheeks still get flushed when my partner compliments me during date night. Men — we most definitely pay attention to this. And women — men love it too.
In fact, there was a time in my relationship where I didn't prioritize this, and my partner admitted that it definitely put a damper on his confidence.
Not because he didn't feel good about his appearance, but because when you make a habit of giving compliments and affirmations towards your partner, it helps them know how you see them. And by omitting this simple little thing, it can make your partner feel invisible or like you aren't impressed by them anymore.
This can be as simple as saying, "You look incredible", or "I appreciate you doing the dishes; I know you had a long day."
My personal favorite? "You look so good in those sweats on that couch, wow, babe."
Get out of your routines/rut/etc.
While routines can be highly beneficial, they can also make you get a little too comfortable.
The longer you're with someone, the easier it gets to lose sight of the love you have for one another or why you love each other in the first place. You stop trying to impress one another because who cares, right? You've been together forever, why should you try?
You stop trying to understand one another because you know they're not going anywhere after the argument, and you'll make up anyway. So why bother?
In this type of environment, vulnerability is hard to obtain. Feelings get lost, emotions get tangled. You're so overwhelmed with how busy life is, dealing with your relationship issues seems like an unnecessary problem — one you'd rather avoid.
I've noticed whenever I get too comfortable in my routine, in my day-to-day life, whenever my partner and I stop prioritizing ourselves and each other, our relationship starts to slip through the cracks.
It's so important to make time for one another, and hopefully in a more profound way than eating dinner in front of the TV or grabbing coffee before going your separate ways.
Think back on how things used to be when you first started dating and take inspiration from there. Be spontaneous, watch the sunset even though you're so swamped with work you want to cry, buy her flowers on a random Tuesday, plan a romantic getaway. Do something to break away from the rut you got yourself in.
Don't be avoidant or aggressive. Learn patience.
My partner is avoidant; I'm aggressive, he's patient, I'm not.
Avoidance destroys intimacy, and let's face it; nobody wants to be open and vulnerable when they feel like they're being forced into it.
If you or your partner are both avoiding challenges within your relationship, you're slowly eating away at your connection.
It's okay to table important conversations for later, but long-term avoidance is a disaster waiting to happen. The minor changes might not be noticeable on a day-to-day basis, but eventually, one of you or both will explode.
I've started to embrace that over time; my partner will open up to me if only I give him the time, love, and care that he needs as a human being. Instead of being aggressive and forcing him to open up, I've learned to be patient and let him do it on his own time clock.
With me releasing the gas pedal, I believe this has allowed him to ease up, and to my surprise, open up.
Invest in yourself.
Sometimes improving aspects of your relationship starts with improving yourself.
Investing in your education, health, wellness, and your personal development are critical aspects of any healthy relationship. When you're feeling your best, and you're in touch with who you are and how you feel, you can participate more fully, mindfully, and meaningfully.
Learn to spend time with yourself alone, reflecting on who you are as a person and what you want out of life. Stay faithful to your priorities and your goals and aspirations, and always look for ways to grow as an individual.
Two strong people together will make for a stronger, happier, and much more successful relationship.
Final thoughts.
Improving the emotional intimacy in a relationship isn't easy, but understanding and knowing it needs work is the first step in the process.
It's not easy for anyone to open up, but little by little, with enough effort, love, and care, you'll start to unpeel the layers of the person you're in love with, and they'll do the same in return, and you'll feel safe, and comfortable in doing so.
Your relationship will thank you for it.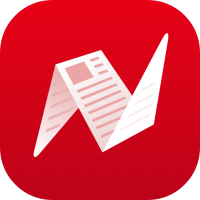 This is original content from NewsBreak's Creator Program. Join today to publish and share your own content.