I wish I had a book, a guide, or someone that would have given me some form of knowledge about dating when I was younger. It would have saved me a lot of heartache — and headaches.
I've been dating my boyfriend for almost 3 years, and we've gone through a lot together — but if I'm being honest, sometimes it feels like we just started dating. 3 years isn't that long, but I'm only 23 after all.
Friends of mine often ask, "aren't you guys sick of each other yet?" or, "how do you keep the spark so alive? By now, most people are out of that phase."
Here are a few non-negotiables for us that might be helpful for you.
We have a lot of common interests.
You don't have to share everything with your partner; in fact, you shouldn't, but having some common interests is incredibly healthy and beneficial for your relationship.
For example, my partner loves learning and talking about politics; I have very little interest in the subject. Something I do have a lot of interest in is re-watching old movies and TV shows, but he could easily live without a TV or any streaming services.
So while he does his thing, I do mine, but there are still several things the two of us do together.
We both love to read. We'll go to coffee shops and spend hours reading and talking to one another. We're obsessed with fitness. We go to the gym together regularly.
We both love eating, and we'll try to whip up new recipes together, usually a pizza from scratch, because it's fun to listen to Italian Cooking music on Spotify while sipping on wine and layering extra cheese on pizza.
We make it a habit to have our own alone time doing what makes us happy individually, but we also make it a priority to come together and share things and activities with one another to connect and bond.
Happy couples often enjoy each other's company no matter what they're doing, but it's nice to find a common ground.
We're extremely intimate.
Sex is healthy. It's good for you. It's good to have it with your partner regularly because it's one of the best ways to bond with one another, both emotionally and physically.
It's not taboo to talk about it either. If you feel like your sex life isn't up to your standards, you should be able to talk about this to your partner without feeling uncomfortable.
Psychologist and relationship expert Danielle Forshee says the following on why sex is important in a relationship:
"Sex releases dopamine in the brain, which increases your ambition and sense of happiness; testosterone, which improves your performance at work; and endorphins, which reduce your stress level and minimize pain. All of these hormones together play a complex role in human pair-bonding and are essential in maintaining the glue of a relationship."
Outside of sex, we're touchy with one another. While we don't sit on the same side of the booth at restaurants or make out in public, we hold hands everywhere we go. We're not afraid to kiss one another while waiting for the stoplight to turn green.
Showing one another affection is an incredibly important aspect of a healthy relationship, and depending on your partner's love language, it also might be crucial.
We talk about the future together.
My partner and I are a team. We both know we're in it for the long run.
We have meaningful conversations with one another about our future together, our plans align, our goals align, and we look forward to what life has in store for us.
Planning makes your bond stronger. It also makes you think of the bigger picture. You start to ask yourself questions like,
"Can I see myself waking up to this person for the next 25 years? will they be a good parent? Is this someone I want to experience the rest of life with?"
I'm not saying start planning your future with the person you've been seeing for only a few months, but if you've been with someone long enough, you should feel comfortable talking about the future together.
Oftentimes talking about the future with your partner can open your eyes up to things you otherwise wouldn't have figured out.
In past relationships, bringing up the future was what helped me weed out the people that weren't right for me. In my current relationship, talking about it is what helped me figure out whether or not my partner was "The One."
We make date nights a non-negotiable.
After dating someone for a long time, date nights might sound unnecessary. Why try when you already got them? Right?
Wrong. You should always date your partner, even if you're already married to them.
Get ready to impress, hold the door for them, compliment them, tell them how happy you are to be with them — it makes them feel good, and it'll make you feel good.
Everybody has responsibilities up to their chins nowadays; life feels so overwhelming that it's hard to even take a breath. This is why it's important to take a day — or whatever you can and dedicate at least one evening to your partner and your relationship with each other.
You can't expect your relationship to bloom if you constantly put it on the back burner.
We check in with one another regularly.
Healthy communication is the foundation of any happy and successful relationship, but it's not always easy for people to communicate, especially if they're struggling.
My partner and I used to fight all the time when we first started dating; I over-communicated, meaning I said literally everything that was on my mind, even if I was only feeling it for a second — or out of anger and frustration.
My partner would constantly shut down, and words would fail him.
After being together for so long, we've both gotten in tune with one another, and our communication has improved, but only because I put effort into having a filter, and my partner puts effort into saying how he genuinely feels.
And when I say filter, I don't mean I hold things back from my partner. I simply mean I use common sense when it comes to saying what I'm thinking; there's no reason to say hurtful or negative things toward the people you love because you're frustrated and angry.
Try getting into the habit of checking in with one another throughout the day, a simple, "how are you feeling? what's going on in your head?"
This will open up a line of communication in which the two of you will feel comfortable sharing whatever is on your mind.
Conclusion.
I'm no expert; I'm just a girl who has been through many failed relationships and is now in one that brings me an incredible amount of happiness.
I wouldn't be here had I not gone through what I've been through, and I enjoy sharing and talking about these things because I get comments and messages about how I've helped people in their relationships, and nothing makes me happier.
These are 5 things my partner and I do regularly to have a happy, and healthy relationship with one another. He's my best friend so I put in the effort, and he does the same in return.
Love takes a lot of time and patience, but when you're with the right person, it doesn't feel like work. It simply feels like you're improving yourself, and your relationship so that the two of you could be the best you can be.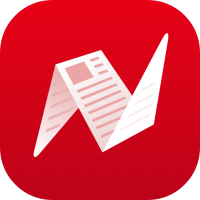 This is original content from NewsBreak's Creator Program. Join today to publish and share your own content.