It's a good morning indeed when you're dining at Egg Tuck. Located at 528 S. Western Ave. in Koreatown, this fresh arrival is called Egg Tuck and it'll have you coming back for more.
All sandwiches are made with housemade brioche buns, sriracha mayo, chives, and a signature egg sauce.
If you're in the mood for delicious comfort food, this is the place to go.
The Avocado Egg Sandwich is a huge favorite, it has soft cage-free scrambled eggs, fanned avocado, fresh chives, sriracha aioli, and egg sauce.
Next, I recommend the Bacon and Cheese sandwich with soft cage-free scrambled eggs, smoked bacon and cheddar cheese, fresh chives, and sriracha aioli with the egg sauce of course.
The sweet egg sandwich is good in its own simplicity, it consists of eggs, sriracha aioli, and egg sauce.
If you're a fan of ham, try the ha and cheese sandwich as well.
They also have Burger-Wiches which consist of house-made Korean short rib patties, over medium eggs, cheddar cheese, grilled onion, pickles, and fresh chives. And if you prefer spicy they have a spicy one as well.
I'm a big fan of burritos for breakfast, and their original Eggcellent burrito is phenomenal with cage-free scrambled eggs, crispy tater tots, house sriracha aioli, and served in a flour tortilla. They also have a vegan option, and a Korean short rib option with cheddar cheese and tater tots. You can make it spicy.
Along with your brunch ask for a side of egg tots, which are basically tater tots over medium eggs, house sriracha aioli, and egg sauce, or their regular tater tots, and if you're not a fan of taters get their house crispy fries.
This place has great food and very friendly staff, highly recommend.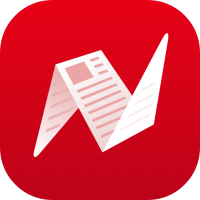 This is original content from NewsBreak's Creator Program. Join today to publish and share your own content.