Fia restaurant is one of the most beautiful restaurants you'll ever go to. The ambiance is incredible, the restrooms are clean and nice, the service is amazing, and the food is impeccable.
Fia's charming plant-lined garden patio is romantic enough for a date but casual enough for any occasion. Dishes like chicken "Parmesan" with buffalo mozza, and handmade capellini with lobster Bolognese provide much-needed comfort. Collins also makes occasional nods to his British roots like beef Wellington with bacon-wrapped asparagus. 
Located at: 2454 Wilshire Blvd Santa Monica, CA 90403
HIDDEN INSIDE A LUSH, SECRET GARDEN IN THE COASTAL ENCLAVE OF SANTA MONICA, FIA IS THE FIRST COLLABORATION BETWEEN HOSPITALITY TRAILBLAZER MICHAEL GRECO & CELEBRATED CHEF BRENDAN COLLINS.
First off, start with some cocktails. The menu is split into 3 sections, shaken, stirred and classic.
Favorites:
Pink Panther: Vodka, Fresh Lemon, Cactus Pear, Ginger, Aquafaba and Cinnamon.
Moulin Rouge: Gin, Fresh Lemon, Raspberry, Rouge, Select, and Cacao.
Beachcomber: Bacardi Ocho, Passion Colada, Fresh Lime, Nonino, and Vanilla
Wake Up Call: Belvedere Vodka, Freshly Brewed Espresso, Vanilla Bean
Above Water: Tequila, Fresh Lime, Orgeat, Braulio, and Cucumber
Starters:
- Whole Leaf Caesar/Parmesan/Anchovies/Croutons
- Fia Italian Chopped Salad/Truffle Vinaigrette
- Endive and Peach Salad/Proscuitto San Daniele /Ricotta/Truffle Honey
- Grilled Spanish Octopus/Salsa Matcha/Grilled Avocado
Homemade Pasta Favorites:
- Handmade Cavatelli/Parmesan/Brown Butter/Fresh Shaved Black Truffle
- Handmade Capellini/Lobster Bolognese/Basil/San Marzano Tomato
- Sweet Corn Agnolotti/Blue Crab/Sauce Cardinal
Main Entrees:
- Seared Diver Scallops/Fava Bean Risotto/Sweet Potato/Rosemary
- Branzino/Grilled Hipsi Cabbage/Romesco/Hazelnuts/Garlic Aioli
- Char-Grilled Lamb Chops/Eggplant Parmesan/Lebneh/Blistered Tomatoes
- Beef Wellington/Bacon Wrapped Asparagus/Red Onion Marmalade
Dessert:
- Amalfi Lemon Mousse Cake: Vanilla Mousse, Lemon Curd, Limoncello Granita, Meringue
- Blueberry Roulade: White Chocolate Cremosa, Passion Fruit Curd, Blueberry Thyme Sorbet
- Chocolate Dome: Caramelized Dark Chocolate Mousse, Coffee Cream, Almond Praline, Cocoa Biscuit
- Cascading Tiramisu: Espresso soaked ladyfingers, Mascarpone Mousse, Chocolate Sorbet
There are also several dessert wines you could try:
NV Matteo Correggia, 'Anthos', Dry Brachetto, is delicious.
To finish your meal, order a cup of coffee or tea. Fia serves Intelligentsia coffee and tea.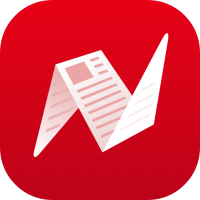 This is original content from NewsBreak's Creator Program. Join today to publish and share your own content.