Located at 220 N San Fernando Blvd Burbank, CA 91502, this spot is hot and has over 3,000 reviews on yelp.
Start with a Sapporo Beer, or an Asahi Beer. Both are excellent and perfect for summer, but they also have several others if neither one of those sound good to you. If you like Sake, try the Sayuri. The creamy sake passes through a mesh and is coarsely filtered, the aroma is refreshing and it has a smooth aftertaste.
They have incredible sashimi here, the one I usually go for is the Tuna, Yellowtail, or Albacore. They also have Salmon if you prefer that, they're all 5 pieces.
Next, try the Giant Salmon Roll. It's spicy salmon and fresh salmon on top of a California roll served with spicy mayo. It's incredible.
The Hawaiian Roll is the absolute best, it has spicy Tuna, cucumber inside and fresh tuna and avocado on top. It's both delicious and refreshing.
If you like Albacore, try their Albacore Deluxe Roll with fresh albacore on top of California roll served with crispy onion, masago, green onion, eel sauce, spicy mayo and soy mustard dressing on top.
The Play Boll Roll is amazing if you like crabmeat, it has cucumber, asparagus, spicy crabmeat, shrimp, salmon, avocado and soy mustard dressing.
The Snow White roll is great, is has tuna, salmon, yellowtail, avocado, crabmeat all wrapped with rice and soy paper.
If you want to try something new, get the Mexican Roll. It's made with Spicy crabmeat, pickled jalapeno, sushi shrimp, cucumber inside and avocado on top. Served with spicy mayo.
The Ex-Girlfriend Roll is fantastic too, it has Spicy tuna wrapped in soy paper and crabmeat and tuna, salmon, yellowtail, masago, green onion on top. Served with soy mustard dressing and ponzu.
The lemon roll is unlike anything I've ever had before, it has Spicy Tuna, and Cucumber inside, and Avocado, Fresh Tuna, Thin Lemon Slices on Top. The Sauce: Yuzu Citrus Dressing, Goma Cream Sauce.
The Baja California roll is great, it has spicy tuna and cucumber inside and yellowtail and jalapeno on top.
Make reservations at this place, it's one of the best spots for sushi that you'll come across. Everything is incredibly fresh and tasteful. The service is great, and the interior of the restaurant is very nice.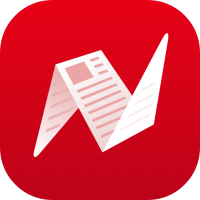 This is original content from NewsBreak's Creator Program. Join today to publish and share your own content.