Indian vegan food is surprisingly delicious and very satisfying. It's also a great way to get your vegetables in.
The Tofu Masala made with tofu cooked in silky Vegan makhni sauce made with tomatoes, and flavorful spices is really good.
I love anything with coconut so the Coconut Tofu made with Tofu and cooked in a creamy coconut sauce flavored with exotic spices and herbs is incredible and hearty.
If you like spinach, try the Tofu saag made with spinach leaves and tofu, sauteed with onions, ginger, and green chilies.
The Tofu Karhai which is cooked in tangy tomato sauce with bell peppers and onions is simple but delicious, and if you like vindaloo try the Tofu Vindaloo made with Tofu and stewed potatoes in a tangy tomato sauce and fresh lime juice.
The Aloo Gobi is phenomenal, made with cauliflower florets and potatoes cooked with a flavorful blend of herbs and spices.
The vegetable curry is beyond flavorful made with Carrots, cauliflower, potatoes and green peas sauteed with onions and ginger, and the Dal Tarka is delicious, made with yellow lentils cooked with Indian spices and finished with garlic.
If you like Okra, try the Bhindi Masala made with Stir-fried okra is stuffed with spice mixes such as garam masala and locally available spices.
The Chana Vindaloo is made with chickpeas and stewed with potatoes in a tangy tomato sauce and fresh lime juice, and they also have various options with mushrooms, something I've never tried before coming here but am now obsessed with.
The Mushroom Chana made with Mushrooms and Chickpeas in homemade sauce with tomatoes, ginger, green chilies, and herbs is the perfect place to start before trying the other options they offer.
This is the perfect place to go to with family or friends, especially if your group has various dietary preferances.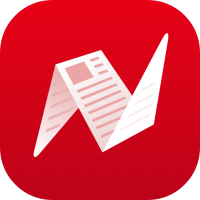 This is original content from NewsBreak's Creator Program. Join today to publish and share your own content.