When The Whole Bowl first opened up in portland I was skeptical, a bowl of food with no meat? How could that possibly be good? This was 10+ years ago.
Ever since then, this has remained one of my all-time favorite meals that I have ever had. I live in Los Angeles now, where vegan food is aplenty, but nothing comes quite as close as what The Whole Bowl offers.
"The 'bowl' is a comforting and healthful mix of brown rice, black and red beans, avocado, cilantro, olives, cheddar cheese, sour cream and cilantro. On the surface, that sounds like the inside of a burrito, but Tali's Special Sauce, a thick lemon garlic, ties all the disparate elements together and gives it an entirely different- and delicious- taste."The Northwest Examiner
All bowls are nut, gluten, wheat, hydrogenated oil and guilt free and come with brown rice, black and red beans, avocado, cilantro, black olives, Tillamook cheddar, sour cream, salsa and Tali Sauce.
Vegan? Simply ask your Bowlista to "veganize" it!
The Bambino bowl is 12oz and $6.50. The Big Bowl is 16 oz and $7. The math isn't complicated. Go for the big bowl.
The ingredients are Tillamook cheddar, rice, sour cream, cilantro, avocado, black olives, black and red beans, salsa and tali sauce.
"This tin shed serves up one thing (bowl of beans, rice topped with cheese, veggies, sour cream and the mysterious tali sauce) but they do it SO well. It's addictive I tell you! ADDICTIVE!"The Portland Mercury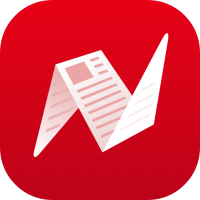 This is original content from NewsBreak's Creator Program. Join today to publish and share your own content.