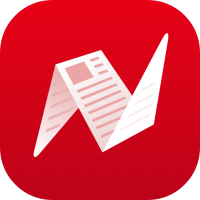 So, you want to move?
Life not going well at home?
Maybe you're just tired of the same old thing, day after day
Or… maybe you just want a change of scenery
Or, okay maybe this one is you: Maybe you don't know who you are and what you want to do so you think moving will fix that?
Been there, done all of those, thought about all of those. I was in the same boat as you. Sinking, drowning, basically dying, lol.
My entire family lives in Seattle, WA. Everyone has husbands, (we have like 2 boys in the family, lol) and everybody is either starting a family or having babies, getting married, etc. Me? I wasn't even capable of figuring out what I wanted to do in college. I started off doing one thing, then switched it because my cousin recommended to do what she did, and she is successful, so I was like why not right? Well, wrong because I had completely zero interest in the field which meant my grades would most likely suffer and if I woke up one morning not feeling like going to class, chances are, I wouldn't go!
So. I did the unspeakable.
I dropped out of college.
I attended a tech program that was for 1 year, for a non-profit organization that taught you skills that would speed up the process of you basically getting a job. Six months later, I had an internship at Yahoo, 1 month after the internship I was working at an aerospace tech company, as well as a start up, as well as waitressing on the weekends. Gotta hustle, right?
Let me tell you how depressed I was.
Very
I was tired, I was bored with my life, I thought work and making money was the most important thing in the world. It wasn't. I woke up at 3, to get to the gym by 3:30, to work out and shower in their public showers and be ready by 4:30, to get to work by 6 AM at the LATEST because my commute was over an hour and traffic in Seattle? HA! It's bad. Plus, gotta get that coffee you know?
I worked, I slept, I ate, I worked out, I drank the occasional glass of wine. My life was, needless to say, dull. Then I decided, it's time.
Time to CHANGE
Time to GET OUT of the rut I was in
Time to make a move, literally
Why did I have to live in gloomy, rainy and cold Seattle if I didn't want to? Why did I have to follow the rules? I didn't
Would I miss my family? Yes
Would I miss my moms cooking? Absolutely
But why should any of that stop me from pursuing a better life?
I researched, I made a calendar, a plan, I worked harder, saved more and set a date. July 21st I would move to Los Angeles, CA.
It didn't happen
I moved July 3rd, arrived in San Francisco on July 4th, I rented a room, I took a picture of the houses outside, sent it to my mom and told her, "I made it, mom."
I woke up at the butt crack of dawn, splashed cold water on my face, brushed my teeth, changed, got in my car, drove to a diner, it was cold. Ate an omelette, drove to the beach, snapped a picture and drove the rest of the way to LA. I went straight to the beach, I remember sitting there, staring at the ocean, thinking how different my life was going to be. How excited I was for the future, for the first time in my life I felt pure bliss. I got a room in a hotel in Redondo beach that night, went to see the apartment I would be living in the following day, applied, got it, moved in the next day.
That's how you do it my friends, you work hard, you hustle, you set a goal and you break every single nail trying to scratch your way towards that goal. Don't think about the problems that might occur, don't think about what will happen if you lose your job, (I did) don't think about anything but yourself and what you want to do for yourself. There will be another job, you're grown, you'll work it out, you have to. However, you're only young once, and the opportunity to change your life doesn't come around very often, so if you want to make a change, go.