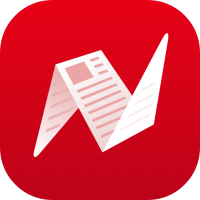 Even if you're considered a "creative" individual, you still fall into ruts that make you rethink your life and wonder if you're actually the most non-creative individual on the planet.
I grew up with the label of being creative. I was artsy; I knew how to make things appear far more aesthetic than they actually were; I found art in the simplicity of life and read in-between the lines.
I did it all correctly, and yet I would constantly feel writer's block or emotional barriers — really any type of blockage that hindered my creative process.
I have nearly 300 articles written on this platform, almost 200 videos uploaded on YouTube, I've started and quit writing several novels, I have a food blog, a lifestyle blog, and an Instagram where I try to share my life and creativity.
Sometimes I think to myself, it has to stop at some point. How many more videos can I possibly create? How many more blog posts can someone make? How much do I really have to say?
This is why I've learned that you need to have a few tricks up your sleeve to re-up your inspiration whenever you feel something hindering your creative process. Here are a few methods I utilize.
Take a damn break.
When I visualize what my ideal productive day looks like, it goes like this:
Wake up at 6 am, start my usual routine (skincare, change into gym clothes, etc.), head straight to the kitchen to make coffee, take my vitamins while coffee brews, refill hydro flask, head to my desk, pull up a blank document and start writing. 1–2 hours later, head to the gym, 1 hour later, shower, eat and get back to work. Edit, rewrite, etc. It's noon now — time to record a YouTube video.
It may or may not sound like a packed morning, but I'm not including the little things that happen throughout the day that steal my time. Sometimes I work out longer; sometimes, I start recording a video the moment I wake up.
I leave my afternoons for editing YouTube videos and/or reading. This usually drains my mental energy, and by the time dinner rolls around, I just want to eat and relax.
If you have heavy-packed days with tons of things on your to-do list, it's hard to be creative throughout the entire day. You shouldn't force it; in fact, forcing it will make it worst.
Sometimes all you need is a little bit of time off. I'm not saying take the rest of the week off so you could feel rejuvenated, but leaving your evenings for pure relaxation can help you wake up feeling re-energized.
Read a lot of books.
I will forever be an advocate for reading books. Fiction, non-fiction, whatever you fancy will do the trick.
I grew up reading around the clock — whenever I would get grounded, it wasn't the TV I would get taken away; it was the current book of the week.
Reading is what inspired my love for writing, and reading non-fiction is what got me into self-help writing. When 2021 rolled around, I decided to set a goal to read 50 books this year. I'm currently on book #23, and I've never felt more inspired to create content.
Reading can inspire you when you're down, or bored and it can help get the creative side of your brain thinking, unlike TV that really doesn't use much creative brainpower.
Take walks when you're feeling crappy.
Do you ever feel like you wake up feeling like complete crap?
Nothing you do makes sense to you at that moment. You look at your job and wonder why you're even doing it. You think about going to the gym, and you immediately feel hatred towards that treadmill you've been loving the last month. You look at your house, and you hate everything; your clothes are all ugly. The haircut that you thought was cute makes you look like you're 12.
Nothing feels good. Nothing sounds good. Nothing looks good. You don't know how to go on.
I have these days; they come out of the blue and usually on Sunday when I don't have any concrete plans or goals other than to relax. I have to remind myself to calm down.
For me, taking long walks during times like this has helped immensely. I don't know what it is; maybe it's getting out of the house, maybe it's the sunshine, or seeing people out and about, but I immediately feel better and even slightly guilty for feeling so down in the first place.
Go back to what/who inspires you.
If you don't have a strong why it can get challenging to push through during hard times. I didn't have one for a while; I felt like every time I would hit a rut, I would sit and wonder, what am I doing all of this for?
My why is my family. I want to support them, provide for them, take care of all their needs. I want to take my mom to Paris and show her the world since she sacrificed so much for me and my sisters. I want to repay her for bringing me to America; I want to treat her for working graveyard shifts at the hospital just so that my sisters and I could have nice things and food in our bellies.
Whenever I get frustrated or feel a lack of motivation, I think about her. I think about all of the things I'll be able to do for her. Sometimes I call her, and we talk for an hour or two, and she realigns me.
She's a constant reminder of what I'm capable of. When I have a crap day, she tells me that it's a crap day, not a bad life.
Identify you're why. What makes you want to work so hard? What opportunities do you want to come knocking on your door one day? What mark do you want to leave on the world someday? What do you want your family, friends, future kids, etc., to know you for?
Use that to push you.
Keep it natural.
Sometimes no matter how hard you try, you can't get rid of the blockage. You've tried everything; you took a break, you watched inspirational videos, you read a book, you beat yourself up over it, nothing is working.
It's okay. Do what you can — keep it natural. For example, sometimes, when I sit down to write and come up with nothing, I go with what I'm feeling in that particular moment.
I wrote about how to do hard things when you don't want to because I was struggling. I made a YouTube video on how to create more content because I was struggling with how to come up with content, and by creating that, I not only inspired others but I re-inspired myself.
As a creator, you try so hard to create value for others; you're harsh on yourself because you want to be helpful, and when nothing seems to be working, you get frustrated. I get it.
This is when I try to be a bit more vulnerable with my audience; instead of trying to identify topics that are solely for others, I take a step back and ask myself, what do I need right now? Usually, there are many people out there that can and will resonate with your current struggles.
Keep it natural. Be vulnerable and open. Especially during your struggles, because you never know who will resonate with you and you never know how by you helping yourself, you're also helping others.
These are a few of the strategies I utilize whenever I'm feeling creatively depleted.
Being in a rut is completely normal, and having a handful of strategies can help you combat the frustration you often feel when you're going through it.