You can do all of these movements in your own home!
If you're wanting a way to improve your performance as a runner, look no further than strength training. Building stronger, more resilient tissues can do everything from increasing your endurance on those long runs to leveling up your power for those dreaded hill climbs. Where most runners go wrong, is thinking that strength training can only occur in a gym with barbells. The reality is, you can crush an ultra-effective leg workout at home using nothing but your body weight.
Today we'll look at four exercises you can do to strengthen the quads, hamstrings, glutes, and calves to boost your running. There is no equipment required, and the workout can take as little as 10 minutes. Do this routine once or twice per week, and you'll notice great results within a matter of weeks!
Every runnner needs to hear this — strength training doesn't need to be intimidating!
The Mt. Rushmore of bodyweight leg exercises.
As always, please check in with your health provider if you're aware of any complications or injury histories that could put you at risk during training. While these movements are safe and accessible to most populations, it may be necessary to modify an exercise or two based on your fitness status or health history. Please, please do your due diligence!
Secondly, realize that this is a personal list based on my experience as a gym-goer and kinesiologist. This is solely based on movements that can be done with no equipment. I'm not claiming that these exercises are the absolute best for everyone, but I'm confident that they can help your running and overall health if you do them consistently with the right form. As always, please remember to do a brief warm-up before starting! Without further ado, let's unpack your new leg strengthening routine!
1) Quads: Bulgarian Split-Squats
Application: 2 x 10–15 reps / side
Cues: Step back until your back toes are resting comfortably on the step or stair. Next, lower down while keeping the majority of your weight on the front (planted leg). Ensure your feet are far enough apart that you can fully lunge while keeping the front knees tracking over the toes. If your hip flexors are feeling too stretched, step in slightly. If there was only one lower-body strength exercise you could choose, I'd strongly recommend this one based on its unique balance, stability, and strength requirements. Any time we can utilize a single-leg with resistance training is a big win.
If you're looking to increase the intensity, consider adding height to the step, moving to a bench, increasing reps, and/or adding dumbbells. To regress, lower the step or move close to a wall so your hand can rest against it for balance. This exercise will light up your quad muscles like nothing else!
2) Hamstrings: Hamstring Sliders
Application: 2 x 10–20 reps
Cues: Start by lying flat on your back with a slider or towel underneath your heels. Next, lift your hips off the floor and begin to slowly slide your heels towards the bum. As you do so, lightly contract the core and take a deep, slow exhale with the breath. Once you're at a full contraction, slowly release your heels back to the starting position.
If you're finding this exercise too difficult, you can decrease the intensity by lowering the range of motion on each extension, or by alternating single-leg extensions.
3) Glutes: Single-Leg Glute Extensions
Application: 2 x 10–15 reps / side
Cues: Using a stable table, chair, or couch, set yourself up by propping the shoulders/elbows on the edge of the object. Next, lift one leg up and then extend your planted leg into full hip extension (see photo). Pause for 1–2 seconds at the top position and then slowly lower down approximately 2 feet before re-extending once again. All the while, ensure your core is tight and that you're exhaling on the extension and inhaling on the lower.
4) Calves: Single-Leg Calf Raise
Application: 2 x 10–15 reps / side
Cues: To assist with balance, use a chair or the wall. The goal here is to extend up fulling onto your toes to engage the calf muscles. Hold for 1–2 seconds at the top position, and then slowly lower. Without touching the floor with your heel, re-extend for your next rep. Looking for an increased range of motion? Try this exercise on a curb or step for an extra burn!
In closing,
If you're wanting an easy way to boost leg strength and improve your running, look no further than your own home workout! If you've got a little floor space and 10 minutes, you have everything you need to level up your leg muscles. As a bonus, you'll also enhance your balance, coordination, endurance, and injury prevention at the same time. With its little time commitment and great benefits, this home program should be a no-brainer for virtually every runner!
Why not start today?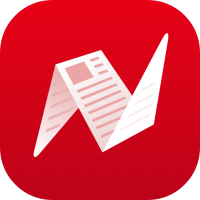 This is original content from NewsBreak's Creator Program. Join today to publish and share your own content.