If you're brave enough to try it, you'll gain a great reward!
Due to the way most of us live our lives in the 21st Century, there are areas of the body that virtually always seem tight and sore. Due to excessive sitting, technology use, and stress, the anterior hip and mid-spine frequently give us grief. Fortunately, there is an exercise that improves the mobility and functionality of both these areas. If you want to improve your form in the gym, reduce back pain, or get rid of those stiff hips, this one exercise is a must-try!
Without further ado…introducing the brettzel movement! If you consistently do this movement 2–3 times per week, you'll notice a significant improvement in how your body functions and feels. For the little time commitment it requires, you'll receive a fantastic reward in the long run!
The brettzel mobility drill.
Please note that this movement is slightly more advanced. If you have a history of musculoskeletal issues or are new to fitness/mobility training, I'd advise you to start with simpler movements such as cat cows or shoulder circles. It's important to realize that mobility work is one of the best investments you can make for your health, but the results don't come overnight.
If you can't perform the exercise below, don't be discouraged! Either you can get there with a little bit of work, or you can find a fantastic alternative that feels better for your body. If you ever need help choosing exercises that fit your anatomy and goals, check in with a physiotherapist! If this mobility exercise is in your wheelhouse, you won't regret adding it to your regime.
Step 1: Set up
Note: Recommended reps for exercise = 8–10/side x 2
Cues: Grab two blocks, pillows, or other objects that can support your position. You may need to experiment to find what works best for you! Start off by lying sideways with your head resting on the top block with the other bock just in front of you. Next, lift your knee so that the hip is just above 90d. Grab just under your knee with your opposite hand while resting the other arm.
Step 2) Locking it in
Cues: Next, extend your bottom leg back and grab onto it with your top arm. This stage requires you to have a reasonable level of hip flexor and quadriceps flexibility. If you're not quite at the level of grabbing your foot, you can also try using a yoga strap or towel to help get you into position.
Step 3) Completing reps
Cues: On a deep exhale, start to rotate the shoulders away from the top leg. Go through reps of bringing the shoulder around and back while keeping the top knee in position. This will aid in lengthening the hip flexor and improving thoracic spine mobility. Cycle through this 8–10 times until the shoulder is turned as far as possible. Remember to take your time with each rep and focus deeply on the breath.
In closing,
If you're struggling with tight hips and a sore spine, your answer may be the brettzel movement. Its unique flow and positioning will challenge your mobility and flexibility to help you achieve sustainable pain relief. From an improved performance in the gym to a healthier walking gait, this exercise can deeply impact your day-to-day life!
If you've got 5–10 minutes per week, you've got all you need to improve your health!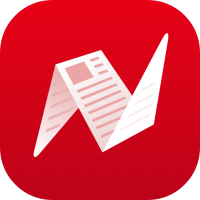 This is original content from NewsBreak's Creator Program. Join today to publish and share your own content.