Is it actually real?
The runner's high describes the euphoric state resulting from long-distance running. It's the highly coveted sensation of overcoming the rigor of endurance activity. Many will describe this experience as 'finding their rhythm' or locking into a 'flow state'.
Despite this phenomenon being physiologically sound, several theories have surfaced with little evidence to back them up. It's time to clarify what is really going on when you reach the joyous state that is runner's high.
What the science says.
The reality is, endurance training induces a variety of psychophysical effects including stress reduction, mood elevation, and reduced pain perception. For some, these benefits may constitute a 'runner's high', meaning that this sensation is very subjective.
There is, however, a concrete, drug-like mechanism to running as well. This is where theories can often get muddled. In one study from the 1980s, it was suggested that endurance running results in the prolonged release of endorphins. These exercise-induced endorphins would then bind to the same opioid receptors as morphine and heroin, consequently producing a similar high. Despite popular belief, this theory doesn't add up.
The issue with endorphins is that they cannot pass through the blood-brain barrier due to their bulky chemical structure. This blockage prevents endorphins from producing any effect on the brain.
In its simplest form, runner's high is a result of endocannabinoids activating the brain's reward pathway.
This 'high' is more correlated to increased endocannabinoids in the bloodstream. Unlike endorphins, these molecules can diffuse through the blood-brain barrier to act on the brain. Endocannabinoids activate the same receptor that various psychoactive drugs do (yes, like marijuana). This can provide pain relief and an elevated sense of calm, somewhat of a natural opioid— but much, much safer than the pharmaceutical kind.
There is strong research to prove this mechanism to be true. In one study, it was found that the running group displayed higher levels of circulating endocannabinoids in their blood, exhibited decreased anxious behavior, and had higher pain tolerances. Other studies on humans and dogs have also identified higher blood levels of endocannabinoids in running subjects versus control groups.
How to maximize your high.
Interestingly, endocannabinoid release is extremely dependent on exercise intensity. In a study with four different treadmill settings, it was discovered that very high and very low running intensities yielded no significant increases in endocannabinoid levels post-exercise. On the contrary, moderate aerobic activity produced much higher levels of these neurotransmitters.
"This could explain why long-distance runners who tend to run at a moderate, steady pace are more likely to report experiencing the runner's high, as opposed to high-intensity sprinters." — Lily Yang
In closing,
At the end of the day, obtaining an exercise 'high' comes when you go out and do the thing that you love. Do you need to achieve endocannabinoid release to feel good after a run? Absolutely not. Endurance running will naturally instill confidence, relieve stress, and foster overall wellness.
You don't need to run to chase highs.
Run because it offers a plethora of mental and physical benefits that last a lifetime. Run because it pushes you to be a better person. Run for long enough, and you'll just so happen to find a natural pick-me-up along the way.
"There are moments in time when running allows you to see how wonderful your life is." — Kara Goucher, Olympian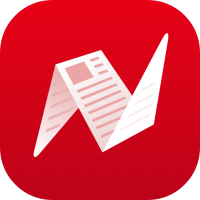 This is original content from NewsBreak's Creator Program. Join today to publish and share your own content.