This mindset is hurting us big time.
If you go see a personal trainer about back pain, you'll likely be told to strengthen your core to fix your problems. While there are cases when this logic is efficacious, assuming that this is the end-all-be-all solution is flat-out wrong. Unfortunately, many of us try still try to desperately strengthen the core without realizing that we're not getting to the root of the problem. This leaves us frustrated, discouraged, and confused.
While core exercise can certainly help your case, back pain patients (especially those with chronic complications) must look beyond the core to find sustainable relief. Many of the biggest hurdles around back pain have very little to do with strength, and everything to do with the battles we have against areas such as sleep, mental health, and overall confidence with movement.
For back pain, core exercises aren't everything.
First and foremost it's important to realize that there are many individuals who have great core strength and back pain, and others who have poor conditioning but zero back pain. The evidence shows that the correlation between 'strong' core muscles or good core 'stability' and back pain is poor. While it's important to prioritize fitness as a way to alleviate pain, we must realize that other factors are likely playing a role as well. Many of these tend to go under our radars when we think of pain management. They include…
stress
sleep problems
PTSD
anxiety
poor diet
pain catastrophizing
substance addiction
fear of movement
an unclear diagnosis
etc….
We now know that persistent back pain is much more complicated than "weak core = pack pain". — Dr. Caleb Burgess
To reiterate once more, core training can have a positive effect on back pain, but it won't be an instant fix for everyone. Back pain (especially the persistent kind) can't be predicted by "weak" or "strong" core musculature as it's far more complex of an issue than that. To better treat back conditions, we must also look to the other aspects of wellness and address any deficits that may be causing our discomfort, pain catastrophizing, muscle guarding, and more.
3 tips to treat your back pain better.
As mentioned above, back pain is extremely complex. These 3 tips are by no means an ultimate list, but rather some practical pointers to at least get you moving in the right direction. I've worked with dozens of back pain patients over my career, and these strategies have virtually always made a difference. If you can start approaching back pain with a holistic mindset, you'll gain a far deeper understanding of how to conquer your situation.
1) Work with a health professional.
Back pain is one of the most confusing and unpredictable conditions we can face. To help you navigate this, working with a qualified doctor or physical therapist is key. Having a set of educated eyes can help you develop new strategies and personalized programs to improve your outcomes. If anything, having someone to talk to and empathize with your situation can improve your mindset and overall confidence with physical activity.
2) Address your stress.
Stress is a huge predictor of the prevalence and severity of musculoskeletal injuries. While it's not easy to erase all of your daily stressors entirely, do yourself a favor and take 5–10 minutes a day to be mindful. No, this doesn't necessarily mean do a yoga class. Great options include reading a novel, going for a forest walk, doing light cleaning activities, and listening to music.
If you can establish this habit, you'll notice that you become more aware of how your body is feeling throughout the day, and what it requires to feel better. While this connection won't happen overnight, a consistent commitment to mindfulness will make a huge difference in the long run.
3) Prioritize your sleep.
Just like stress, sleep is another gigantic influencer of your overall health. In fact, one could argue that they frequently go hand in hand. If you want to maximize your physical functionality and daily wellness, you must get at least 7 hours of sleep per night. This is hands down the best investment you can make for your health.
"Sleep is the golden chain that ties health and our bodies together". — Thomas Dekker.
Bonus Tips!
Do mobility training.
Avoid sitting bouts of 30 minutes or longer.
Stay hydrated and eat healthily.
Don't compare your situation to others.
Have a long-game mindset and focus on daily habits that will pay off.
In closing,
While core training has been frequently advertised as the antidote to back pain, we now know that it's much more complex than that. While improving your fitness levels can certainly enhance your pain outcomes, it may also be necessary to address other areas of your life.
If you're looking to maximize your recovery, you have to focus on taking a holistic view. How are you sleeping? What are your stress levels like? Are you receiving quality health advice? For those with persistent pain, you must begin to address these questions to finally seek the relief that you're so desperately looking for.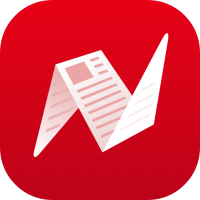 This is original content from NewsBreak's Creator Program. Join today to publish and share your own content.