"What should I be doing as a 65-year-old?" is a silly question.
One of the most frequent questions I get as a kinesiologist is, 'What exercise should I do as a [insert age here] year-old?". The truth is, this question is incredibly hard to answer. When it comes to running and exercise in general, age is more irrelevant than you may think. It's impossible to have a good plan of action based on this information alone.
For example, I have clients in their 40s who can barely walk, and I have clients in their 70s who are still running 5km races. While there are some age-related degenerations that we all will go through, the particular number associated with your life duration isn't all that important for exercise prescription.
Let me explain.
Age doesn't matter, but what does?
As a health professional, it's far more valuable to hear about one's trained status than their age. I'm not saying that age isn't important, it's just not top of the list for exercise prescription. This info includes what training volumes, intensities, and frequencies someone is currently performing. This is not limited to running but should cover all physical activity, including that of your hobbies, occupations, and activities of daily life. Furthermore, it should also include any chronic conditions, pertinent injury histories, barriers to exercise, and goals for the future.
You'll be hard-pressed to find any decent running guidelines based on one's age because it just doesn't make sense. For example, calculations for estimated heart rate values or V02max based on age are wildly inaccurate. For many older adults, these calculations grossly underestimate one's trained status. Instead of following these, it's much more ideal to work closely with a trainer or physio who can understand your injury history/fitness level and prescribe training accordingly.
As a general population, we must get out of the mindset that age automatically puts you in a certain category or class for exercise. This will only lead to inaccurate training prescriptions, confusion, and inefficient programs. While it can play a subtle role in your training planning, it's far less significant than most of us think. Instead, you should focus on your current fitness level to guide your future training.
Whether you're fit as a fiddle or are newer to exercise, you'll be much better off using this strategy as a gauge rather than your age. Not only will you progress faster in your running/fitness, but you'll also be much less likely to get injured or burn out in the process.
As cliché as it may sound… in the world of fitness, age is often just a number.
In closing,
If you're looking for guidance when it comes to running, don't rely on your age to give you a clear picture. The reality is, we're all at different training levels, regardless of how old we are. Instead of focusing on this figure, set your eyes to your current trained status to give you a benchmark of where to move forward. It's finally time to drop the mindset that your age defines what you can do as an athlete! This will open up the doors to more freedom in training as you work towards your potential and not to the limitations of a number.
Happy training!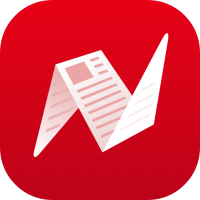 This is original content from NewsBreak's Creator Program. Join today to publish and share your own content.