Make this movement a part of your routine!
Some of the most functional exercises are the ones that look a little…out there. A perfect example of this is the bear plank walk. It's a dynamic, animal-like movement that challenges everything from core stability to whole-body coordination. Due to its unconventional style, however, many individuals overlook this movement and do planks, sit-ups, etc. While these other exercises aren't necessarily bad, all of us runners could benefit from branching out of the norm when it comes to strength training.
If you're up for trying something slightly outside of your 'core comfort zone', you won't regret this one. Not only does this movement challenge your core stability and coordination, but it also strengthens your joints, increases kinesthetic awareness, and more. Most importantly, it offers a fresh new exploration of what the body is capable of, which can be incredibly empowering and fun.
The bear plank walk. A runner's best friend.
If you're not used to core training, please note that this movement is slightly more advanced. You may benefit from starting with a knee plank, regular plank, or stationary bear plank before progressing to the version below. If you have any contraindications to exercise, please check in with your provider before adding anything new to your workout regime. If you're good to go, try this movement 4–5 times per week to level up your fitness as a runner!
Application: 2 x 10 reps (or 2 x 30–45 seconds). 1 rep = 2 steps.
Cues: Please note, you'll need a bit of space for this one! Start in a bear plank position (on hands and toes with knees bent to 90d). Ensure the core is tight and the neck is neutral. Next, 'walk' forward with the opposite hand and leg. Do your best to lift and plant both at the same time to foster balance and motor control. The goal here is to keep the spine as level as possible throughout the entire movement. To achieve this, try picturing a bowl of water resting on your low back. Your job is to avoid spilling any of the water.
Rationale: This movement does a fantastic job at loading up the ankle, knee, and hip joint while forcing you to stay in alignment. Additionally, it's a great way to boost your quad strength/endurance, build stability in your shoulders and arms, and even improve your form with other strength-based lifts. Essentially, you're strengthening and bulletproofing many important tissues involved in running.
BONUS: Sideways Bear Walks
Application: 2 x 10 reps (or 2 x 30–45 seconds). 1 rep = 2 steps.
Cues: Set up in the same position as exercise #1. This time, however, translate your weight sideways by moving the same-side arm and leg over. To complete one rep, go there and back. Do your best to lift and plant your points of contact at the same time. The slower you can perform this movement, the more effective it will be. Want another progression? Try going forwards and backward!
Rationale: Far too often, we runners get caught moving in a single plane of motion (going forward). To further improve the robustness of your joints/tissues and decrease injury risk, mixing up your direction of movement is essential. This movement achieves just that. While switching things up will feel counterintuitive at first, your body will quickly adapt and become stable!
In closing,
One of the best ways to improve your fitness is to try something fresh and new. Consequently, it's key to move outside your comfort zone and expose the body to new stimuli. There's no better way to put this into practice than trying the bear plank walk! As strange as it may look, this movement pattern is incredibly valuable for your mobility, strength, and overall health as a runner.
Don't let another day go by without adding this powerful movement to your workout regime!
Happy training!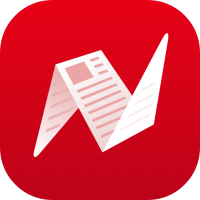 This is original content from NewsBreak's Creator Program. Join today to publish and share your own content.