It doesn't always need to involve strict, painful programs!
Losing weight can be one of the most challenging tasks we face in life, both from a physical and emotional perspective. The body isn't wired to allow the pounds to 'just fall off', and the brain has a hard time being convinced that it's even worth it. Despite this, it's absolutely possible to lose weight, and it doesn't always need to involve a strict program or gym regime.
Some of the simplest habits are the ones that will help you lose weight. Far too often, we overthink it and end up getting discouraged and burnt out. Let's face it, life is already hard enough as it is. Let's make weight loss as easy as possible. To achieve this, we must think about working smarter and not harder.
Without further ado, it's time to introduce the most powerful weight-loss tips that are realistic and accessible to virtually everyone. Here's to healing your relationship with weight loss and making up more ground towards your goals!
The easy weight-loss goals that you need.
As a super brief note, please check in with your health provider if you're aware of any chronic conditions or complications that can interfere with safe weight loss. These tips are catered to the general population, so please be aware that it's your responsibility to be working closely with your team if you need further guidance. Secondly, view this as a 'quick tip list, and not an 'end-all-be-all' guide. There are hundreds of weight-loss strategies, and these are just the ones that balance good results with little effort.
Now, it's time to dive in! In no particular order…
Stay on the outside aisles of groceries stores as best you can. Only go to the grocery store when you're full and make a shopping list in advance.
Don't overlook the power of physical activity. Taking the stairs, parking farther from your workplaces, etc…all make a suble, but important difference. This can also allow you to focus better throughout the day.
Use social media to your advantage. Delete pages that leave you feeling discouraged, and gravitate towards content that inspires and uplifts you. This is one of the most underrated tools for achieving any health goal!
Build systems instead of goals. Instead of simply wanting to lose 10 pounds, design a consistent exercise/nutrition plan that involves accountability from others.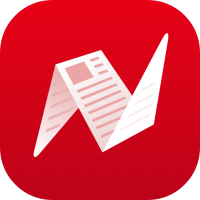 Prioritize sleep over virtually everything else. Make it non-negotiable to get 7–9 hours per night.
Take care of yourself. Stress is one of your enemies when it comes to weight loss, so try implementing daily practices of pausing. This could look like a forest walk, reading a book, or taking a bath.
Brush your teeth right after dinner to set up an additional barrier against the late-night binge temptation.
Be intentional with who you surround yourself with. Having people in your corner will make the whole process that much easier.
Stop making weight loss solely about weight loss. Find a deeper reason for your habits (playing with your kids, participating in a race, improving your relationships).
At the end of the day, health is a feeling. Commit to making subtle, sustainable changes in all aspects of your health, and rest assured that you're adding years to your life. Don't get too caught up in the number, because as we now know, the scale can be quite stubborn. Instead, celebrate all of the non-scale victories that you're hitting.
Your sleep quality has improved? Awesome.
You feel less anxious? Fantastic!
You're able to keep up with your grandson? C'mon!!
Trust the process. With consistency and hard work, the weight loss will follow.
In closing,
Weight loss can be a pain. It's an absolute grind, and there are no quick fixes no matter how you try to spin it. Instead of trying to cut corners or go from 0 to 100, start catering your lifestyle and mindset to long-term success. If you can become the person who sustains a life that encourages a healthy weight, you'll be far more successful and happy than those trying to shed 20 pounds by next month.
While following these 10 tips won't solve all of your challenges, they will start you off in the right direction. When we get on the right path, great things start to happen.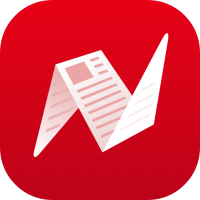 This is original content from NewsBreak's Creator Program. Join today to publish and share your own content.