This message can't be spread fast enough!
Heart disease, stroke, diabetes, cancer, COPD…these are just some of the diseases that are often associated with smoking. Unfortunately, that's not all there is to the story. Several complications come with smoking (and more recently vaping) that many folks are completely unaware of. Not only can these toxins spiral you into a life of chronic disease, but they can prohibit your ability to recover quickly from virtually any injury.
Yes, the likes of strains, sprains, and fractures aren't spared from the crippling effects of smoking and vaping either. From the hospital to the gym, this addiction can make or break your health. Without further ado, it's time to break down 3 side effects that influence how you heal from everyday injuries.
Three ways that smoking interrupts injury recovery.
It's key to start off by stating that this isn't an article about shaming those who can't quit this stuff. The goal should never be to think about going from 0 to 100. Even a small reduction in intake can go a long way. Maybe it's time to try lowering the number of cigarettes in a day or transitioning from tobacco to nicotine gum. As long as you're working towards improving your outcomes in some capacity, you're doing the right thing!
1) Reduction in blood flow
Both nicotine and tobacco (particularly due to carbon monoxide & hydrogen cyanide) delay healing by reducing blood flow to the injured site. As blood vessels constrict and platelets become stickier, it's far more difficult for the body to readily deliver oxygen, nutrients, and repair cells to aid in recovery. This will delay the initial phase of healing, and can potentially compromise the complete process of recovery down the road as well.
And yes, not a single musculoskeletal injury will be able to evade these effects. This isn't even mentioning the fact that a reduction in blood flow will also affect your gains in the gym. If you want optimal recovery of your musculoskeletal system, you simply can't afford to have foreign chemicals create a barrier for your physiology.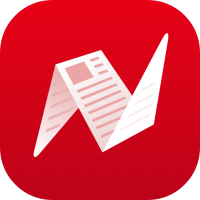 2) Interruption with inflammation
Inhaling toxins can greatly deplete the availability of white blood cells at the injured site. Coincidentally, these cells just so happen to lead the charge in the inflammation stage of recovery, the most critical and time-sensitive portion of healing. For the first 1–5 days of your injury, it's key to have full access to these cells in order to properly lay the foundations for remodeling & maturation. Beyond this, a decline in white blood cells can also cause unnecessary infections at the injury. This is nothing to mess with!
3) Depletion in collagen turnover
Studies show that tobacco smoke can lower the body's ability to produce collagen. This is the most abundant protein within our frame, being an integral part of tendons, ligaments, and bones. Not only does this create additional risk for when injury occurs, but it also comes with a day-to-day consequence. If you can't create collagen readily, you're likely unable to meet the body's demand.
This shortcoming will eventually come at a cost. Tobacco smoke is now linked to complications like degenerative disc disease and premature bone fractures. This lack of supply can also create chronic issues with recovery from the likes of tendinopathies and sprains. Essentially, if you want to protect your infrastructure both in the long and short term, make every effort to drop this bad habit.
From slow injury recovery to stunted gym gains, smoking and vaping will be sure to give you complications at every turn.
In closing,
Smoking and vaping are highly addictive and incredibly harmful… we all get that by now. What many of us overlook, however, is just how detrimental these habits really are outside of the heart and lungs. This includes your muscle recovery and the healing of injuries from ankle sprains to bone fractures.
For those out there struggling, let this be motivation to keep fighting. Your wellness is truly on the line, but you don't have to do it alone. Find resources, seek help, and have comfort knowing that this decision is one of the best investments you can make for all aspects of your health.
You got this!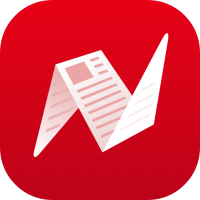 This is original content from NewsBreak's Creator Program. Join today to publish and share your own content.