Here's how to use modern science to fast-track your recovery for good.
If you're like most humans, you have a few ounces of impatience in your blood. When injury strikes, you want to fix everything right away. On the other hand, perhaps you're one who has been taught that rest is best. When that strained hamstring or sprained ankle rears its ugly head, you feel most inclined to stay in bed. Unfortunately, it turns out that both methods of rehabilitation are not ideal. In fact, these mindsets may be more harmful than helpful in the long run.
Each injury has three distinct phases: inflammation, proliferation, and maturation. With most soft tissue injuries, the first phase lasts around 3–5 days. As injuries are extremely time-sensitive, what you're doing during this time is absolutely critical to your overall recovery. If you want to get back in your running shoes, you must know when and how to appropriately introduce physical activity. Luckily, this stuff isn't rocket science. It's time to vanquish three prevalent recovery myths and get you back to full running form once again!
How to master the inflammation stage of injury (overcoming the lies).
When you experience a soft tissue injury (muscles, tendons, ligaments), there is a considerable amount of damage going on interiorly. Consequently, inflammation, along with a great deal of discomfort and sensitivity, will be present. There is a ton of cellular activity going on in these first few days, and it's our job to encourage these processes and not interrupt them. To do this correctly, you have to get these three myths out of your head.
1) You must rest and immobilize the injured site.
This is the most prevalent and frustrating myth around injury rehab. No, bed rest is not the solution for soft tissue injuries. No matter how much pain you're in, staying completely immobile will only make your situation worse. To strengthen and stabilize your injured site, you need to provide the body with the appropriate stimulus to kickstart the process of healing.
Don't hear what's not being said, however. This isn't about sprinting back into full training right after your injury. Ideally, you'll be looking to return to light activities like walking and house chores. Of course, this will vary depending on your injury, but you get the idea…
Full rest = slow recovery, lingering pain, and low energy.
2) You need to get back to full activity right away.
During the inflammation period, your body is not ready to load up your tissues in the way it once was. With something like a strained muscle, there is a lot of mechanical damage that will take time to heal. If you're too ambitious too early, you'll likely prolong your discomfort and injury these vulnerable tissues even more. Instead, just get moving in a pain-free range of motion. Within one to two weeks, you'll likely be ready to re-enter some sort of planned exercise regime, so just hang tight and let the body do its work!
Too much too fast = re-injury, tightness, and frustration.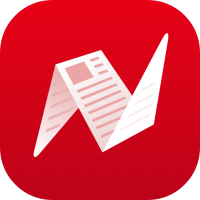 3) You have to isolate the injured site to improve pain outcomes.
This one is a little trickier. Oftentimes, paying direct attention to the injured site is beneficial for your recovery. For example, if you've strained your hamstring running, you'll likely improve after performing some well-progressed deadlifts and hamstring curls. In some regions of the body, such as the back and hips, there is a lot of other factors at play such as nerves and smaller joints. In these cases, isolated strength work may not be the right fit as your pain will remain stubborn.
Instead of getting discouraged by this fact, it's key to remember the immense value of simply moving. Light activities like walking, cycling, and swimming can greatly improve your outcomes, even if it's not directly isolating your injured site. Why? Movement increases blood flow, improves healing processes, and most importantly, reminds you that you still have the capacity to live your life.
Above all, movement is medicine!
In closing,
Navigating an injury can feel overwhelming, but you'd be shocked at how simple it is to get off on the right foot. The sooner you can begin lightly moving your injury in a pain-free fashion, the quicker you'll have the capacity to load up with strength exercises later on. The more patience you have, the more likely you'll have a quick return to training.
As heartbreaking as injuries are, you have the power to return to full form once again. If you can listen to your body and continue to give it the appropriate stimulus, you can overcome your roadblock and even grow stronger because of it.
You got this!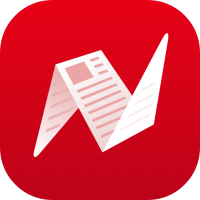 This is original content from NewsBreak's Creator Program. Join today to publish and share your own content.