Try these doctor-approved stretches to heal your pain!
The hip joint is an ultra-stable ball and socket that is quite stubborn when it comes to mobility work. Consequently, the glute muscles often feel tight…like really tight. Mobilizing this area can help reduce stiffness, but more importantly, improve activity at the piriformis muscle which can contribute to less irritation of the sciatic nerve. If you find yourself sitting a lot, this is the perfect antidote to keeping the hips/glutes healthy and functional!
Today we'll cover 3 easy movements you can do to mobilize the glutes. If you're feeling stiff here, try this routine at least 3–4 times per week! Please remember that, just like strength training, mobility improvements take time. Don't be discouraged if this process is slow, just stay consistent in your habit and trust that the results will come! Due to the immense health and performance benefits of being mobile, this small commitment will be so worth it in the long run.
"Mobility is earned." — thephysiofix
3 exercises to enhance your glute functionality.
If you have a history of injury around the hip/glutes, please seek a health provider before performing the movements below. More often than not, they will encourage mobility work as a means of recovery, but always check in to be sure. Whether you're looking to get back to basic activities of daily life or want to improve your overhead squat mobility, these exercises are for you!
1) 90 / 90 Hip Rockers
Application: 8-10 / side
Cues: Sit upright with knee joints at approximately 90 degrees. Next, slowly fan your knees to the other side while keeping your hands off of the floor. To ensure great form, keep the heels stationary throughout and simply pivot on them to isolate the hip movement. If you're looking for more of a stretch, hinge your hips by lowering the truck towards the floor at the end of each rep.
2) Standing Hip Airplane
Application: 5–8 / side
Cues: From a single-leg stance, hinge your hips to recreate picture #1. Next, simply fan the arms to lightly rotate the trunk side-to-side as you work on staying stable through the leg. Try and follow your eyes with the lead arm to challenge balance and stability. This is a more advanced exercise, so don't be discouraged if it takes a few tries to build up the endurance! This is a fantastic mix of mobility and stability, so the process will be well worth it.
3) Alternating Pigeon
Application: 5–8 / side
Cues: Start in a push-up position, and then loop one leg through (picture 1). Feel free to play with the angle of the lead knee for a more enhanced or regressed stretch. After holding your deepest position for 2–3 seconds, return to the initial pose and alternate to the other side. Ensure you take a deep breath as you lower into each rep!
More advice for healthier glutes…
Refrain from sedentary periods beyond 30 minutes at a time. Set a timer if you need to!
Start performing leg-strengthening exercises and ensure you isolate the glutes. This will help improve your ability to 'turn on' this muscle group.
Mix up your activity more often…especially if you're prone to solely running or cycling!
In closing,
If you're suffering from tight glutes, you're not alone. Office workers and athletes alike report problems with the hips and surrounding musculature. Fortunately, there is an incredibly easy fix. If you start getting serious about weekly hip mobility, hip-related pain/stiffness will slowly ease off. As a bonus, you'll be much more equipped to tackle activities of daily life and progress workouts in the gym.
Don't let another day go by without enhancing the health of your glutes!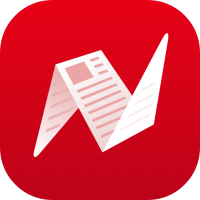 This is original content from NewsBreak's Creator Program. Join today to publish and share your own content.