Here's how to prevent them to instantly upgrade your running!
When you're a novice at any sport or activity, mistakes are bound to happen. In the sport of running, even the best of em' make errors. Not only do these mistakes delay progress, but they can put up physical and mental barriers as well. The reality is, far too many athletes quit running before really getting started! Fortunately, you can easily avoid these errors if you're proactive.
The main focus is to simplify your training and never take yourself too seriously. Perhaps the best advice out there is to never stop having fun. Try new things. Join a training group. Never stop striving to step outside of your comfort zone. If you can keep the fun alive and make it through your first season of training without 'running' into these five roadblocks, you'll be in great shape for a long, healthy running career.
5 beginner mistakes to avoid for better running.
1) Going from zero to one hundred.
This is by far the most prevalent issue for new runners. Novices will get inspired by an elite athlete and want to start training like them. Please, please remember that this is a marathon and not a sprint. If you're brand new to running, there is no reason why you should be training every single day. Heck, it may even be wise to start off by going around the block.
This is about trusting the process and leaving room for the inevitable improvements that will come if you stay disciplined. Always leave space for progression!
2) Having stubborn goals.
This is partly related to tip #1. Perhaps you've jumped into running with a specific goal in mind, like running a 20-minute 5km in two months. While goals aren't bad, they must be flexible. If you're new to running, you may have no idea just how difficult this feat is for some individuals.
Instead of burning out trying to get there and just getting discouraged, allow yourself to flex your goals to better suit your needs. For all of you competitive people out there, this absolutely does get easier over time. Practicing this humility will remind you to never take running too seriously. At the end of the day, remember to focus on the greater 'why' for what brought you to running in the first place.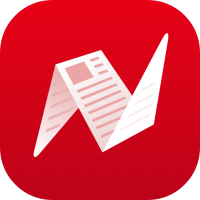 3) Forgoing cross-training.
When you start running, everything is exciting and fresh. Many new runners get so fixated on their new habit that they drop all of their other activities to spend more time improving. Unfortunately, this almost always comes back to bite them later on. Not only will cross-training help you prevent injuries while running, but it will also keep you sane. Variety is the spice of life, and it's absolutely no different when it comes to physical activity.
Ideally, you should pick up one other cardio activity (cycling, swimming, etc.) to do alongside running, in addition to strength training in the gym. If you're nervous to jump into cross-training, here is a fool-proof guide for you. It's hands down one of the best investments you can make for your health.
4) Running too hard on easy days.
This mistake creeps into many runner's routines. While it may seem counterintuitive, it takes much more discipline to stay slow on your long runs than to pick up the pace. No, you don't need to give it 100% on every workout. If you're just lacing up your shoes for the first time, try completing 1–2 workouts per week when you run for a little longer and keep it at a conversational pace. This will allow you to build up a strong aerobic engine for all your racing needs.
5) Obsessing over time results.
As a running newbie, it can be easy to focus all of your attention on lowering the time on your watch every workout. What's important to realize, however, is that time isn't everything. There are a lot of factors 'behind the scenes' that can be improving without your realizing it. For example, your heart rate can be considerably lower after a few months of training, or perhaps your anaerobic threshold has increased to boost your endurance. Heck, maybe your overall training volume has bumped up drastically without you knowing it!
Yes, time is the go-to indicator for tracking running progress, but please don't let it be the only one. There are many ways that you can be improving as a runner, so don't get discouraged if your watch is stubborn every once in a while.
In closing,
Whether you're just hitting the roads for the first time or you're a veteran, these tips will hugely benefit your training. While running is simple in nature, mastering the art of efficient, sustainable training is far more complex. Fortunately, these five strategies will work wonders to get you backed to a focused, disciplined routine. One that allows you to improve without burning out. One that offers room for exploration and fun. Most importantly, one that always keeps your 'why' at the center stage!
Here's to becoming a better runner each and every day.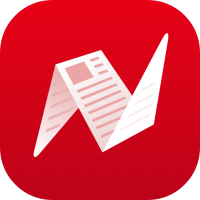 This is original content from NewsBreak's Creator Program. Join today to publish and share your own content.