Absolutely everyone should be doing this for better health!
If you want to avoid shoulder injuries while enhancing upper body strength and performance, you absolutely must pay attention to the serratus anterior. Unfortunately, this muscle is so often forgotten in training programs that many gym-goers don't even know where it resides. Luckily, you don't need to be that person any longer!
The serratus anterior originates from the outside aspect of the first 9 ribs and attaches at the scapula (shoulder blade). It is a fan-shaped muscle responsible for two main actions, protraction (separation) and upward rotation of the scapulae. If trained, this muscle can greatly contribute to the stability of upper-body movements such as push-ups and shoulder presses. It is essentially the last piece of the puzzle to mastering the art of coordinating the arm and shoulders safely during all movements.
If you want to bulletproof your shoulders while upgrading your performance in the gym, it's time to pick up these 2 exercises! They are a complete game-changer for anyone's routine.
The 2 essentials add-ons to your fitness regime.
If you've had a history of shoulder injuries, please check in with your doctor or physical therapist before applying the 2 movements below. If you're in extreme pain, you may benefit from starting with regressions such as the serratus anterior punch. Fortunately, these exercises are simple enough to be accessible to almost every population. Without further ado, let's dive in!
1) Anterior Wall Slide
Cues: 10–15 reps. Place both forearms on the wall and make an effort to press them in while separating the shoulder blades. Next, slowly slide your forearms up the wall while keeping the scapulae pulled apart. Go to the highest range of motion you can achieve without losing contact with the wall and then gradually make your way back to the starting position. Repeat.
Progressions: Try this exercise using a mini loop band! If you're wanting more stability requirements, you can also slide a foam roller up the wall.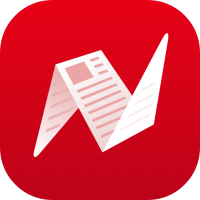 2) Scapular Protration
Cues: 10–15 reps. While keeping your arms completely straight (no elbow flexion!), squeeze and separate your shoulder blades. The focus here is to get as much range of motion coming up to activate the serratus anterior. Try to picture that imaginary arrow as you're going through your reps!
Progressions: To add more resistance, try doing this on the floor in a push-up position (see below).
3) Bonus! Push-Up Plus
Cues: 10–15 reps. Start in a regular push-up position. As you lower, squeeze your shoulder blades together. As you press back up, overemphasize the protraction of the shoulder blades (picture on the right). This will allow you to really start engaging the serratus anterior functionally!
Progressions: If you're looking for more complexity, try adding a down-dog after each push-up rep.
In closing,
The key to maximizing your upper body strength and stability is the serratus anterior muscle. If you're consistent in doing the simple movements above, you'll rapidly notice a huge improvement in the ability to move your shoulders safely and naturally.
Due to no equipment being required for these exercises, you have no more excuses. All it takes is 5 minutes per week to obtain the gains you've been missing out on! This is easily one of the best investments you can make for your health.
Why not start today?
This is original content from NewsBreak's Creator Program. Join today to publish and share your own content.