Stop settling for discomfort and start living your life!
Want to improve the mobility and functionality of your spine? It's easier than you think. Due to misinformation, we frequently overcomplicate the process of improving spinal health. No, you don't need to spend hours at a clinic to start seeing improvements in your everyday wellbeing!
One of the most common sites of stiffness within the body is the thoracic spine or mid-back. While it's naturally a little more stubborn than other spinal regions, there is no reason why we can't implement some movement to enhance your capacity here. Today we'll look at 3 ultra-effective exercises that can isolate the mid-spine while improving mobility at the neck and shoulders as well. Within a few sessions, you'll experience a great improvement in functionality and overall pain management!
Want to reduce stiffness in your mid-spine? The equation is quite simple. Sit less, move more, and trust in your own abilities. You don't need to overcomplicate the process.
3 drills to unlock your back and prevent stiffness.
If you have a history of spine injuries, please see your doctor before implementing any of the movements below. While these exercises are accessible for most populations, it's always a good idea to be certain that you're ready for them.
These 3 movements are in order from least to most active or 'challenging' (note — the order may be subjective). As with all mobility drills, please feel free to pop them into your gym warm-ups or do them on their own. Ideally, you should be moving through spine-specific drills nearly daily for the best results. If you're new to this type of training, try blocking out a little window to complete them 2–3 times per week.
Before we start, it's important to address why thoracic mobility is important to begin with. The upper back is closely related to the performance and health of your neck, low back, and shoulders. If it is particularly tight, these areas will begin compensating. While this may not be an issue in the short term, this imbalance could lead to stiffness and overuse injuries down the road. To prevent this from occurring, do your homework and take care of your mid-spine!
Here are 3 steps to get you moving smoothly once again!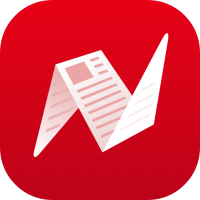 1) Wall Angels
Application: 2 x 10 reps
Cues: Stand or sit on the floor with back and buttocks against the wall. Place your head (chin slightly tucked in), your shoulders, elbows, and wrists against the wall with shoulders and elbows at 90 degrees. Keeping the body in contact with the wall, slowly slide your arms upward along the wall. Breath normally during the movement and slowly return to the initial position.
2) Thoracic Rotations
Application: 2 x 5–8 reps
Cues: Start on your knees in front of a chair or bench. Next, place your elbows on the chair. Flex the elbows to bring the hands behind your head. Once in position, drop your chest and push the hips back slightly to extend the thoracic spine. Hold for 2–3 seconds at your end range and then slowly return to neutral. Repeat this for 5–8 reps before taking a break. Take deep breaths as you descend into each rep.
3) Upper Trunk Rotations
Application: 2 x 8–10 reps / side
Cues: Start on all fours and place one hand behind your head. Next, begin to rotate your mid-upper back to guide the elbow towards the ceiling. Once at your maximal range of motion, begin rotating the other way and bring your elbow towards the other arm. Finally, return to neutral and prepare for your next rep. Remember to take deep breaths as you go through the whole movement!
Quick Note - While these 3 movements will certainly help your situation, please be aware that every individual is different. If you're experiencing stubborn stiffness or pain that refuses to die down, please seek out a health professional who can dive deeper into your case. Back pain is extremely complex, so don't forget about the roles that our nutrition, occupational health, sleep, and overall stress levels can play!
In closing,
If you're feeling stiffness and pain in your back, it's never a bad idea to increase movement throughout the thoracic spine. Due to its location and anatomical make-up, the health of your 't-spine' can be a real influencer in overall body health. If you're intimidated by going to a clinic or seeing a chiropractor, don't fret! You have everything you need to start taking care of your spine today.
Simply start by implementing these 3 exercises into your everyday life. If you commit to them, your spinal health can start improving in a matter of days. Here's to less time worrying about stiffness, and more time living life to the fullest!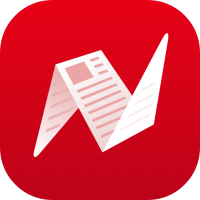 This is original content from NewsBreak's Creator Program. Join today to publish and share your own content.