Are you brave enough to add these into your workout regime?
Some of the most functional exercises are the ones that look a little…different. If you're up for trying something slightly outside of your comfort zone, you won't regret it. Not only do these movements challenge your balance and coordination, but they also make you a more robust, mobile person. Additionally, they offer a new exploration of what the body is capable of which can be incredibly empowering and fun.
The biggest breakthroughs in training come when you drop your ego and train what feels good rather than what looks good. Let this post be an encouragement to never stop striving for that mentality. Be brave, try something new, and enjoy exploring fresh avenues in fitness!
3 unique exercises to transform your fitness.
As a quick disclaimer, these movements are slightly more advanced. If you have any medical history or are concerned about these exercises, please check in with your health provider before moving forward. If you're not feeling ready to exercise at this level, don't be discouraged. I have clients from their 20s-70s who are crushing these movements, so it's only a matter of time and dedication. Just be aware that certain exercises aren't designed for everyone, but there's always going to be a modification out there for you.
Before you begin, ensure you have a flat surface and enough space to travel around comfortably. Due to the complexity of these movements, you must set up your environment safely to remove any additional risks.
Without further ado, let's dive in!
1) Bear Plank Walks
Application: 2 x 20 reps (or 30–45 seconds)
Cues: You'll need some space for this one! Start in a bear plank position (on hands and toes with knees bent to 90d). Ensure the core is tight and the neck is neutral. Next, 'walk' forward with the opposite hand and leg. Do your best to lift and plant both at the same time to foster balance and motor control. The goal here is to keep the spine as level as possible throughout the entire movement. If you're looking for a progression, consider taking 10 steps forward and 10 steps back to mix things up.
2) Turkish Get-Ups
Application: 5–10 reps / side
Cues: Due to the intricacy of the movement, here is a video demonstration to help you out. For a brief introduction, raise the weight and flex the same-side knee. Next, prop yourself onto the opposite elbow and then the hand (picture 2). Following that, press through into a single-leg glute bridge to make space to thread the opposite leg through (picture 3). Next, take your hand off the floor and step up into a neutral standing position. To get back to the starting position, reverse each phase. Throughout the movement, the weight-bearing arm stays elevated and the core remains tight.
If you don't get the hang out of it right away, don't fret. The get-up can be challenging but once you get it, it's one of the most fun and productive strength/stability exercises out there.
3) Table-Tops
Application: 2 x 10–15 reps
Cues: If you've tried a yoga class, this movement may look familiar. Start in a seated position while planting the palms either facing together or in the position found in the photo above. Next, simply elevate the glutes on an exhale until you create a bridge with the legs and torso. Hold for 1–2 seconds at the top, and then drop and repeat. Remember to keep your neck relaxed throughout!
There are two main reasons why this movement trumps the regular glute bridge. For one, the range of motion is far greater which can help with mobility and strength. Secondly, it's a good challenge for the wrists which can be severely overlooked — they need strengthening too!
If you're looking for a progression to this movement, consider adding an alternate-leg extension at the top position. You can also pivot in and out of a bear plank if you want something more dynamic and core-based.
In closing,
One of the best ways to improve your fitness is to try something fresh and new. Consequently, it's key to move outside your comfort zone and expose the body to a new stimulus. What better way to put this into practice than trying the exercises above! As funny as they may look, each movement is incredibly valuable for your mobility and strength.
Our boxes are far too small when it comes to health and wellness strategies. Perhaps the most underrated elements of exercise are creativity and fun. Let it be a relief that you don't need to be tied to a treadmill or barbell — there's more out there! The next time you head to the gym, commit to expanding your box. You may be amazed at how stepping outside of your norm can make you fall in love with fitness all over again.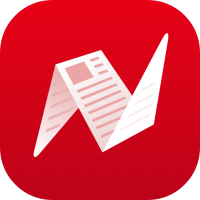 This is original content from NewsBreak's Creator Program. Join today to publish and share your own content.