Many doctors are still leaving patients in the dark!
More technology doesn't always mean better health outcomes. While breakthroughs in science have transformed certain aspects of healthcare, there are drawbacks to this lightning-fast progression. For one, MRIs and X-rays utilized for investigating back pain can quickly backfire on us. Sometimes it's better not to know exactly what's going on…but why is this the case?
The answer comes when we focus on the generator of pain, the brain. Pain is an output of the brain and is constructed of two key elements: emotions and previous memories. When we discover anatomical imbalances within the body, we can begin to generate pain that wasn't originally present simply based on our thoughts and emotions. There is no coincidence why many of us have back 'abnormalities', but only the ones who look at imaging seem to have the worst results.
Are MRIs bad? Not necessarily. What we must realize, however, is that they're never the end-all-be-all for back pain patients. Sometimes it's better not to know what's going on in finer detail.
The relationship between MRIs & back pain.
Before diving deeper, it's important to know that there are certainly cases when medical imaging is the right route to take, but this is far less than we currently think. If you have any health conditions that need professional attention, please refer to your own provider who is familiar with your health history.
There are really two major categories of back pain. 'Specific back pain' involves cases where medical imaging or professional therapy can clearly identify the cause/site of one's issues. 'Non-specific back' pain includes situations where the pain cannot be pinpointed to one location. Due to the complexity of back pain, it's very common to run into non-specific cases. If you find yourself in this scenario, it's never worth trying to find the cause (asking for imaging or professional guesswork). Instead, you should be spending all of your time seeking sustainable solutions.
Research shows that a whopping 84% of asymptomatic patients have some form of back abnormalities. The difference between this population and those in real pain? They don't obsess over medical images and just stick to living their lives. To drive this point home, here is an excerpt from Bob Brady, PT — a leading advocate for sustainable injury management.
As the technology for imaging has improved over the years, our ability to see the internal parts of our bodies in great detail has improved. In the management of most low back pain, the detail with which we can see the structures of the spine has turned out to be a curse. The reason for this is because there is not a strong cause-and-effect relationship between what is seen on imaging and the patient's symptoms.
Now the unfortunate thing with most people in the medical profession nowadays, is that they do not read this type of research. Because of this, imaging is ordered way too early and way too often with the belief that we will be able to find the exact cause of a person's symptoms.
Treatments, whether it be medication, injections, or surgery are then recommended to "correct" something that is likely not the cause of the problem. The other negative to this type of approach to "diagnosing" the cause of low back pain, is that now you have a label.
The reality is, bulging discs are the equivalent to wrinkles on the face. As we age, our body changes naturally.
Researchers are now saying that these things we see in the spine as we get older are basically "grey hairs on the inside." We would not expect that we would have head pain because our hair is turning grey (or in my case falling out), so we should not expect that just because a spine shows some age-related changes that we should have pain!
Once the patient gets a hold of an image or diagnosis, the damage has been done. This shiny new label can lead to a spiral of fear, shame, avoidance behavior, and ultimately the dependence on pharmaceuticals or invasive interventions.
9 times out of 10, it doesn't matter if you can find the cause of your back pain or not. Even the most qualified professionals have a hard time with this. Instead, focus on what solutions make you feel better.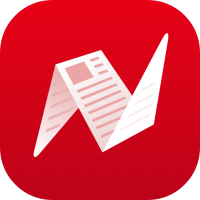 Skip the MRI and start moving.
If you have mild to moderate back pain, it's likely that a hospital visit isn't going to do you any favors. What you should focus on, however, is movement. In the case of back pain, physical activity is medicine. It's what your body is craving, so give it lots of doses!
This is where we frequently get rehab completely backward. We've been educated for decades that bed rest is what you need for a sore back, but that's virtually never backed up by the evidence. Physical activity should virtually always be your first thought. There is nothing like overcoming back pain using the powerful tool that is exercise. While some cases may require additional help from a professional, nearly every individual can find some relief by committing to the 5 habits below.
Participate in some form of physical activity every day.
Reduce sedentary periods to 30 minutes at a time.
Pay attention to nutrition, hydration, and sleep.
Be intentional with occupational health and ergonomics.
Take time for a stress-free activity each day (meditation, forest walk, reading, etc...).
As overwhelming as back pain can be, there is hope for you. The body is unbelievably resilient, so give it a bit of movement and see how it reacts. More often than not, you'll be well on your way to recovery.
In closing,
For the average individual struggling with back pain, MRIs should never be the go-to option. Almost every one of us has some form of back abnormality, but that does not mean that imaging is warranted. Due to the complexity of back pain, there is rarely an immediate link between imbalances and pain. More often than not, more information is only going to encourage the brain to generate pain outputs that are unnecessary and downright harmful.
While technology should be utilized for certain back pain patients, the majority of us need to simply focus on moving more and finding pain-free solutions. Even the simple act of reducing stress by adding 5 minutes of mobility can make a world of a difference for your health outcomes.
If you're experiencing back pain, don't demand an MRI right away. Instead, take a breath and focus on what you can control. You may just be shocked at how resilient your body is when you begin to move once again.
You got this!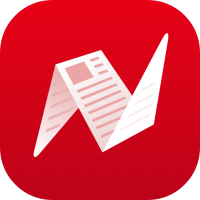 This is original content from NewsBreak's Creator Program. Join today to publish and share your own content.