Not only are rural Coloradan children more likely to have suicidal thoughts than their peers in cities, but they also have easier access to guns.
That's according to a study appearing Friday in Journal of the American Medical Association. The study examined data from the 2019 Healthy Kids Colorado survey. The survey asked children if they could easily obtain a handgun if they wanted to.
The survey included 60,000 students across 262 high schools. "Easy access to handguns increased in a nearly stepwise fashion, from 18.2 percent in city (large) schools to 36.2 percent in rural (remote) high schools, an approximately two-fold difference," the authors found. "Both considering and planning suicide in the previous year were also highest in rural (distant) and rural (remote) schools compared with city (large) schools (considering suicide: 18.6 percent of students in rural schools versus 16.5 percent of students in city schools; planning suicide: 15.6 percent of students in rural schools versus 12.8 percent of students in city schools)."
The city schools were much larger than the rural schools. The researchers were able to break down suicide risk and gun access by school. "There were nine schools (two of which were rural), mostly in south central Colorado, that were identified as hot spots for both prevalence of planning suicide and attempting suicide in the last year," the authors reported. "Cold spots for these variables were mostly concentrated around the Denver metropolitan area. There were no hot spots for easy handgun access and suicidality, while cold spots for both overlapped in the Denver metropolitan area."
Denver students at lower risk for suicide
Students in Denver were at lower risk of suicide and had less access to firearms. "Twenty-seven schools within significant hot spots with easy handgun access, meaning they, along with neighboring schools, had high prevalence of easy handgun access," the authors reported. "Of these, 19 schools (70.4 percent) were rural, and eight schools (29.6 percent) were rural or town (distant/remote). We identified 78 schools as significant cold spots (37 schools, or 47.4 percent) classified as city, meaning that they had low prevalence of easy gun access and were located near other low prevalence schools.
"Finally, we identified schools with high weighted prevalence of easy handgun access and planning suicide, identifying 21 schools in 19 counties with a prevalence in the top quartile for both measures. Of these, 13 schools (61.9 percent) were rural, four schools (19 percent) were rural (distant), and 4 schools (19 percent) were town (distant/remote)."
Suicide is the second leading cause of death among adolescents, the researchers reported. "Research in adults has found increasing suicidality in rural areas, with many possible causes, such as social isolation and low resources (e.g., mental health services). The association between rurality and suicidality in youth needs further investigation."
The findings suggest that rural Colorado teens in crisis be kept away from firearms. "In Colorado, rural and remote communities with high prevalence of easy handgun access and suicidality may benefit most from reducing access to lethal means when a young person is in crisis," the authors reported. "Ongoing investment in interventions across the socioecological model to temporarily reduce youth access to firearms when youth are in crisis is a necessary next step for preventing youth suicides. National surveillance systems should consider including questions about firearm ownership and access to improve research and public health action to prevent firearm-related mortality."
Guns make suicide attempts successful
In an accompanying editorial in JAMA, the authors discussed the scope of the teen suicide problem. "Every year, more than 1,000 high school–age youth die by suicide using a firearm," they wrote. "The statistics of youth firearm suicide are sobering. From 2010 to 2019, the rate of teenage firearm suicides increased 59 percent, while the rate of non-firearm suicides increased 29 percent. By 2019, teenage males used a firearm 51 percent of the time and teenage females used a firearm 25 percent of the time when they die by suicide."
In short, gun access makes suicide attempts successful. "Two decades of research have unequivocally shown that access to lethal means matters when it comes to suicide," according to the editorial. "Simply put, when a firearm is used in a suicide attempt, 91 percent of individuals attempting suicide will die; when an overdose is the mechanism, 2 percent die. Furthermore, a direct association exists between state-level household firearm ownership rates and suicide rates."
Limiting firearm access by children would lower suicide rates, the study suggests. "Child firearm access prevention laws are associated with lower fatality rates among younger children but may not alter the risk among older youth," according to the authors. "We as health care practitioners likely both underestimate and overestimate families' willingness to discuss firearms and mental health as well as families' awareness of the risks associated with firearm access.
"On the one hand, most parents state it is acceptable for physicians to screen for firearm access in the home. On the other hand, pediatricians screen only a small proportion of youth for firearm access."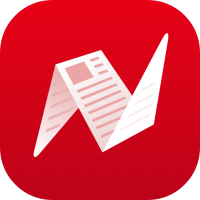 This is original content from NewsBreak's Creator Program. Join today to publish and share your own content.