In a city struggling with rapid growth, newcomers often are looked down upon.
"Go back to California," is a common refrain in Denver, since many Colorado transplants have come from the Golden State. Some blame Colorado's less-appealing traits, including homelessness, the excessive cost of living and traffic congestion, on the new people.
It's easy to understand the frustration of a lifetime Denverite. The city has changed markedly in the past several years. And the influx of people doesn't seem to be slowing down.
So, do people in Denver ever welcome newcomers? They do. But they must respect them first.
There are several ways newcomers in Denver can make a good impression on veteran residents and win their respect.
Have a love for the outdoors
Having a love for the outdoors is a must if you're moving to Denver. Don't complain about the weather being hot one day and cold the next, because most of the time we have picture-perfect days. This is why Denverites like to play outside so much.
Whether it's hiking, skiing, bicycling or rollerblading, a passion for outdoor activity is celebrated in Denver. Why waste all this natural beauty staying inside?
Drive safely and courteously
Denver has plenty of traffic problems. Many of the drivers on Denver's roads are aggressive and stressed out. Clogged roads and accidents happen in big cities. Be patient in traffic. Don't lay on the horn or squeal your tires. Don't drag race, even though many people do. Don't take out your frustrations on those sharing the road. Nobody likes hot-headed drivers.
Respect nature
When enjoying the outdoors, leave nature exactly as you found it. Pick up all trash. Never litter. If a Denverite catches you, they'll probably say something.
Trash has become a problem in Denver due to the many homeless encampments in the city. Trash pickup is not provided for the encampments. Much of downtown Denver is plagued with litter, and nobody likes it. Always pick up after yourself.
Practice saying, 'Have a good one'
'Have a good one' is akin to saying "goodbye" after happenstance encounters on the street or at the store. Coloradans frequently say, "Have a good one" as small talk. Using the phrase is a way to look like you might be a longtime resident.
Don't complain about the snow
It really doesn't snow very frequently here, considering Denver's proximity to the mountains. Even during big storms, much of the snow is gone the next day. Enjoy its beauty while it lasts.
Be a proponent of civil rights
Denver has some strong civil rights laws and respects diversity. People who respect the individual rights of others are appreciated.
Have a love for dogs
Denver recently ranked the 13th friendliest city nationwide to dogs. In fact, there are more dogs in Denver than children, according to the Dumb Friends League. Know that when you move to Denver, dogs matter.
Follow the sports teams
Denverites are proud of the Colorado Rockies baseball team, Denver Nuggets basketball team and Colorado Avalanche hockey team. Professional sports add a lot to Denver's offerings. Follow the teams close enough to be able to make small talk with your neighbors. Nothing builds community like everybody rooting for the home teams together.
Work to better serve the community
Serve on a community committee. Donate to a compelling cause. Volunteer for a non-profit organization you are enthusiastic about. Coloradans like doers, not complainers.
Be grateful to live here
Colorado is a wealthy state compared to many. There are lots of public programs to help people having difficulties, from hunger to homelessness, domestic violence to discrimination. It's a wonderful place to get help if you need it. Be grateful if you do.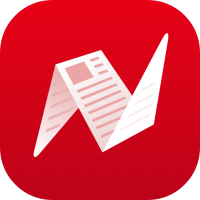 This is original content from NewsBreak's Creator Program. Join today to publish and share your own content.