Cancer cost insurers $156.2 billion in 2018, up from $125 billion in 2010. The most expensive cancers to treat were breast, lung and colorectum cancers.
The cost of medical supplies were double that of surgeries, according to research published Wednesday in Journal of the American Medical Association. "Medical supplies (including prescription drugs) and nonphysician services (37 percent of total spending) contributed most to the plurality of spending of patients with cancer, followed by radiology (19.4 percent of total spending) and surgery (16.7 percent of total spending)," the authors wrote. "More research is needed to better identify and target wasteful procedures."
Researchers at Penn State Cancer Institute, Penn State College of Medicine and Geisinger Health System, Danville, Penn., conducted the study. The data included 456,000 patients under 65 with private insurance.
"There were a total of 38.4 million documented procedure codes for 15 cancers in the MarketScan database, totaling $10.8 billion," according to the report. "Patients with breast cancer contributed the greatest total number of services (10.9 million, or 28.4 percent) followed by those with colorectal cancer (3.9 million or 10.2 percent) and prostate cancer (3.6 million or 9.4 percent). Pathology and laboratory tests contributed the highest number of services performed (11.7 million, or 30.5 percent), followed by medical services (6.3 million or 16.4 percent) and medical supplies and nonphysician services (6.1 million or 15.9 percent)."
Spending is expected to increase to $158 billion next year. The largest increases have been seen in the treatment of breast and prostate cancers.
Drugs dominate treatment costs
Cancer drugs account for a massive portion of spending on treatment. "Oncology drugs account for the largest spending of any specialty, and the U.S. accounts for about half of the $100 billion spent worldwide on drugs," according to the research. "The high price of new drugs obscures other direct costs that are more difficult to enumerate. Although pathology and laboratory tests contributed to the highest number of services performed in our study, our analysis showed that the cost of medical supplies, such as the chemotherapy drugs themselves, contributes the most to cancer care spending."
Out of pocket costs run into the tens of thousands of dollars for cancer patients. "The median spent per patient was the highest for pancreatic cancer ($32,806), followed by liver cancer ($30,156) and esophageal cancer ($29,864)," according to the study. "In contrast, the estimated total spending for privately insured patients with cancer in the U.S. was the highest for patients with breast cancer ($40.6 billion), followed by prostate cancer ($19.4 billion) and colorectal cancer ($19.2 billion). This inconsistency is owing to the highest prevalence of breast, prostate, and colorectal cancers."
Medicare study reveals similar findings
A 2011 study of Medicare patients with cancer yielded similar results. "Similar to our work, they found that breast cancer, lung cancer, colorectal cancer, lymphoma, and prostate cancer were among the costliest forms of cancer," the researchers reported. "These cancers were projected to be costliest in part because of their relatively high incidence, use of multimodality care (surgery, systemic therapy, and radiotherapy), and rising cost of cancer-specific drugs within each disease site."
Oncologists are looking for ways to lessen the sting of drug costs. In an accompanying editorial in JAMA, authors Carolyn Fang and Zachary Frosch of Fox Care Cancer Center in Philadelphia describe their dilemma.
"Oncology practices have expressed concerns that, despite adjustments in the oncology care model spending targets to account for underlying temporal trends and practices' use of novel therapies, drug costs still disproportionately affect their ability to meet spending goals," Fang and Frosch wrote. "This finding has led some stakeholders to advocate for the use of clinical pathways—that is, prescribing treatments based on details about the cancer type, stage, and other clinical characteristics—as an alternative means by which to address spending on antineoplastic drugs. Data suggest that implementing evidence-based clinical pathways can reduce cancer drug spending without compromising clinical outcomes."
Some not getting quality cancer treatment
The commentators noted that not everyone can afford cancer treatment or even insurance. "Racial and ethnic minority groups and individuals who are uninsured or underinsured are less likely to receive optimal care, which contributes to increasing disparities in clinical outcomes," they wrote. "Despite the fact that the United States spends more on health care than any other country in the world, we have not been successful in achieving optimal health outcomes for all individuals.
"Numerous stakeholders have offered valuable recommendations on how to improve access and affordability of high-quality care, but the path to the actualization of a high-performing health care system is complex and will require a national commitment to transforming how we support and pay for such care.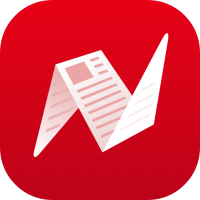 This is original content from NewsBreak's Creator Program. Join today to publish and share your own content.