Members of a City Council committee heard testimony Wednesday from those on both sides of a proposal to ban the sale of flavored tobacco in Denver.
The meeting became spirited at times, with each side of the debate applauding or booing certain speakers.
The committee decided to postpone voting on whether to send the measure to the full council. Instead, members will discuss it again at the Oct. 27 meeting of the Safety, Housing, Education and Homelessness Committee. The council would then need to forward the proposal to the full council, which would vote on it twice for the measure to become law.
Members of the committee said they hope all of their City Council colleagues can attend the meeting to discuss potential amendments. On Wednesday, only seven of 13 council members attended. They are not required to attend meetings for committees upon which they do not sit.
Hookahs may be exempted
One issue to be hammered out involves Hookahs. California recently exempted hookahs in its recently passed flavored tobacco ban.
Christopher Hudgins of the National Hookah Community Association said people don't buy hookah products at convenience stores or gas stations, where many young people obtain flavored tobacco.
George Johnson, a hookah maker, called the device "the peace pipe of the Middle East." He said when statistics began to show that one in five Colorado high school and middle school students had tried vaping, the industry immediately removed all candy names.
Carmen Martin, a public health official with Kaiser Permanente, said her grandmother died of emphysema and her father is dying of progressive lung disease. "Flavors hook kids and a child addicted is a consumer for life until they meet their own deaths.
Several others said the tobacco industry markets flavored tobacco products to people of color. Statistics show that half of all youth in Colorado have tried flavor tobacco, Martin said. He said statistics show only 20 percent of high school and middle school students used hookah in the past month, compared to 20 percent using vape products.
Colorado kids trying tobacco at age 13
As proposed, the flavor ban would include all tobacco products, including chewing tobacco. "If kids start smoking as kids, they're vastly more likely to smoke as adults," said Councilwoman Amanda Sawyer, who sponsored the ban along with Councilwoman Debbie Ortega.
Jodi Radke of the Campaign for Tobacco-Free Kids said the average age for trying flavored tobacco for the first time in Colorado is 13.
Councilwoman Kendra Black said some of the evidence is conflicted. Smoking and vaping in Colorado is going down overall.
"If one child is smoking, that's not OK," Sawyer responded.
Tristan Sanders, a member of the city's legal team, said several checks have shown many retail stores in the city are selling to minors. The penalty for a first offense is a fine and 30-day suspension of their license. They could lose their license to sell tobacco after a fourth offense.
Some retailers not in compliance
Some members of the committee pointed out that it's easy to buy flavored tobacco online. Black said she bought a blueberry vape pen online and only was asked to enter her date of birth. She did not have to show any identification.
Sawyer said other cities recently have banned flavor tobacco, but data is not yet available to show whether the bans have made a difference. Los Angeles, San Jose and Washington, D.C. all have banned flavor tobacco.
An estimated 40 percent of retailers are non-compliant in Denver, Sawyer said. "I am under no illusion that this is going to keep all students from smoking."
A city staffer said he's not sure the 40 percent number is accurate because it's based on a small sample size. Not every retailer has been checked for compliance.
Measure likely to pass
A survey showed that 60 percent of middle and high school students said they don't have any problem getting tobacco from a retail store. They said vape products are easier to obtain than combustible products.
Some members of the committee said children could just walk to Glendale and buy flavored tobacco products there.
Paul Kashmann, chair of the committee, lauded Sawyer and Ortega for sponsoring the "important" legislation. "I think it's important to keep tobacco out of the hands of kids and we will be doing that," he vowed.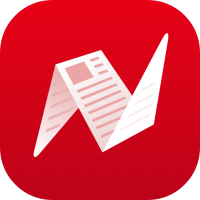 This is original content from NewsBreak's Creator Program. Join today to publish and share your own content.