A movement is afoot to allow minors to be vaccinated for COVID-19 without the consent of their parents.
Some health experts are calling for states to institute new laws. A viewpoint in the Tuesday edition of Journal of the American Medical Association makes the argument for letting minors decide for themselves whether they want the COVID-19 shot.
"In May 2021, the Pfizer-BioNTech COVID-19 vaccine received emergency use authorization from the U.S. Food and Drug Administration in adolescents aged 12 to 15 years, with authorization for younger children expected later this year," wrote the authors of the piece. "Despite reported clinical trial data indicating that the vaccine is safe and 100 percent efficacious for this age range, some parents and guardians may remain hesitant or outright opposed to vaccinating their children, particularly in politically and culturally conservative communities."
The viewpoint was written by Larissa Morgan of University of Pennsylvania law school, Jason Schwartz of Yale School of Public Health, and Dominic Sisti, Perleman School of Medicine at University of Pennsylvania.
"Children and adolescents account for approximately 22 percent of positive COVID-19 cases reported to date, and hospitalizations among this population have recently spiked," according to the authors. "Since July 2020, weekly reported case rates for individuals aged 14 to 17 years have generally mirrored or exceeded rates among adults."
Parents hesitant to vaccinate children
According to Kaiser Family Foundation, most parents aren't ready to vaccinate their children. "In our most recent survey, fielded just before the FDA's authorization for adolescents, three in 10 parents said they would do so right away, with most instead wanting to wait and see or saying they would not get their child vaccinated at all or would do so only if required for school," the foundation reported. "As of May 23, more than 2.0 million 12-15 year-olds and 2.5 million 16-17 year-olds had received at least one vaccine dose, approximately 12% and 31% of adolescents in each age group, respectively."
Kaiser took a look at laws regarding COVID-19 vaccination in various states. In two cities, San Francisco and Philadelphia, leaders have moved to let children 12 and over decide alone whether they want the vaccination.
In Rhode Island and South Carolina, a minor must be 16 to consent to the shot. In Oregon you must be 15, in Alabama you must be 14, and in Washington, D.C. you must be 11.
Youngsters make adult decisions at 14
Experts in the JAMA piece appearing Tuesday say youngsters are able to make their own decisions about the vaccine. "Before age 14 years, minors are generally thought to lack the cognitive capacity and maturity to make rational health care judgments," the authors of the viewpoint wrote. "Factors such as social pressure, emotional regulation, and planning skills affect minors' ability to make well-considered choices. To account for these developmental facts, laws require parental permission and presume that parents know and will act in the best interest of their children.
"Despite this presumption, parents and minors might disagree about health care decisions. In the context of vaccination, some older minors may possess a more accurate understanding of the risks and benefits of a vaccine than their hesitant guardians. In younger children, and depending on the intervention, such cases present challenges and may entail judicial intervention."
By age 14, the authors argue, children have the capacity to make more adult decisions. "Around this age, adolescents develop cognitive processes—including a metacognitive understanding of decision-making, problem-solving skills, and an ability to commit to choices—that foster competent decisions."
Lawsuits filed where non-consent vaccinations legal
Lawsuits already have been filed against the D.C. initiative allowing youngsters to be vaccinated without parental consent. "Four parents of children who attend or planned to enroll at D.C. public and charter schools sued Mayor Muriel E. Bowser and other public officials, saying the law 'subverts the right and duty of parents to make informed decisions about whether their children should receive vaccinations,'" according to the Washington Post.
"The lawsuit, filed in U.S. District Court for the District of Columbia,cited parents' religious objections to coronavirus vaccines and other immunizations," the Post reported. "It said the law violates their religious liberty and "their fundamental right to direct the care and upbringing of their children."
Do you think kids should be able to get the COVID-19 vaccination without parental consent? Leave your thoughts in the comments below.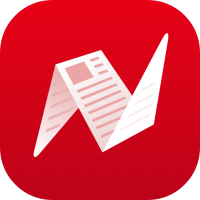 This is original content from NewsBreak's Creator Program. Join today to publish and share your own content.