People increasingly fed up with issues surrounding homelessness have hinted at vigilantism to solve their problems. On Sunday, a homeless man in Denver was shot while rummaging through a dumpster.
The incident shows why anti-homeless rhetoric is dangerous. Some people may take matters into their own hands.
According to police, the man was dumpster diving in the rubbish of Cherry Plaza Apartments at Cherry Street and Jewell Avenue. A resident told him to leave, according to a CBS4 news report.
"Police say an argument and pushing took place," according to CBS4.
"We were sitting on the porch, and we could definitely hear the gunshot," Madison Marty told CBS4. Police arrested 50-year-old Rogerio Martinez.
"It's kind of scary," Lorenzo Walter, a resident of the apartment complex, told CBS4. "We have homeless people in these dumpsters every day. It's nothing new. I mind my own business and let the people do what they do."
What might a 'homeless uprising' look like?
At a City Council meeting a few weeks ago, Brandy Majors, a woman who formerly experienced homelessness, hinted a "homeless uprising" could occur if unhoused residents continue to be badgered during homeless encampment sweeps.
The city recently renewed a contract with Environmental Hazmat Services, Inc. to conduct the cleanups. In one viral video filmed by Denver Homeless Out Loud, workers are heard chanting "White power" in response to complaints from people of color.
The rhetoric at Denver City Council meetings has reached a fever pitch. Residents whose homes abut homeless encampments understandably are angry about the mess that just keeps growing.
At a Sept. 29 meeting held outdoors between city officials and those advocating for the unhoused, a man began screaming at people experiencing homelessness. He wanted to know why they don't pick up their trash. People experiencing homelessness fired back that trash bins are few and far between in Denver and the big ones in alleys are locked.
The man and several others began to shout at one another. Police were present at the meeting, as was Evan Dreyer of the mayor's office.
Vigilantism encouraged on Reddit, NextDoor
Some people are encouraging vigilantism on sites like Reddit and NextDoor. "Many people are angry," said one poster on a Seattle subreddit about homeless encampments. "Many of my neighbors are downright furious in fact, but I dare say the vast majority are not prepared to take matters into their own hands just yet.
"That being said, if things continue unchecked people will be start to lose patience and will be far more likely to respond when confronted by aggressive crackheads. There are two to three people I often encounter that I am hoping I don't run across again. I am not sure how much longer I can avoid smashing them upside the head with all the force I can muster."
Another commenter on the same reddit suggests neighbors take up arms for protection. "I'd highly recommend folks get a concealed pistol license."
Boulders considered 'hostile architecture'
In Los Angeles, mysterious boulders have appeared where homeless people may make encampments. Police believe it could be the work of anti-homeless vigilantes. "It was a shock. I had never seen an example of 'hostile architecture' that was so blatant and honestly obtrusive," Dan Donohue with the fair housing advocacy group Koreatown for All told KABC.
The Los Angeles City Council member representing the district issued a statement. "This is wrong on so many levels. My team and I are working on getting these removed ASAP," Councilman Herb Wesson told KABC.
In Denver, giant boulders like those that appeared out of nowhere in Los Angeles also are replacing homeless encampments. But the boulders in Denver are being placed by the city. They are considered drought-resistant landscaping.
The new term "anti-homeless architecture" has added to the vernacular. Other examples of anti-homeless architecture include park benches where the seats are divided into threes so you can't lie down. Denver sports these types of benches along 16th Street Mall and in other areas.
Keeping tempers in check
Tempers are being pushed on both sides of the homelessness issue. A ballot question in November would require the city to clean up encampments within three days. It would give property owners the right to have the encampments swept themselves. They could then bill the city for cleanup costs.
Denverites frustrated with encampments may want to consider toning down the rhetoric. Likewise, the city's unhoused population must treat neighbors with common courtesy.
If people experiencing homelessness or property owners take matters into their own hands, anything could happen. People living on Skid Row in Los Angeles said they're now afraid to fall asleep at night due to anti-homeless vigilantism, according to multiple news reports.
If tempers don't subside, anti-homeless vigilantism in Denver is sure to ramp up, too.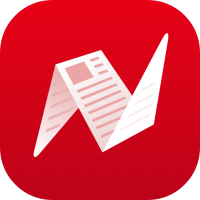 This is original content from NewsBreak's Creator Program. Join today to publish and share your own content.