I never would have believed it until I moved here – Colorado is a Democratic state, blue as a Smurf.
I always thought Denver, and Colorado in particular, were Republican country. God, family, and country all are big themes here, especially in Colorado Springs, where there is a heavy military presence.
Of course, God, family and country could apply to either party.
Thinking back to my childhood, my impressions of Colorado came from beer commercials. "From the land of sky-blue waters," went one jingle, "comes the beer refreshing." The ad was for Hamm's.
Another beer, Old Style, claimed it was "Pure brewed in God's country."
Colorado is big on hunting. It all seemed conservative, and it was. For many, many years.
So how did Colorado turn blue?
'God's country' no longer unspoiled
Today Denver looks nothing like the idyllic mountain retreats shown in the beer commercials. Homeless encampments crowd the sidewalks downtown.
Mayor Michael Hancock is a devout Democrat with ties to the White House. The City Council is supposed to be non-partisan but has a clear Democratic majority.
The governor is a Democrat, the nation's first gay governor, as a matter of fact. Colorado after years of Republican rule is anything but conservative.
Democrats seized control in 2018
"If there were doubts as to Colorado's true political colors, Tuesday's mighty blue wave washed them away," Colorado Politics reported on Election Night 2018. "Many political analysts and observers across the state say Democrats' Election Day sweep signaled Colorado's shift from a purple state teetering between two political parties to some yet-unknown shade of blue. The change didn't happen overnight, despite Democrats capturing more power in one day than they've had since the 1930s. Rather, it evolved slowly and steadily."
How did Colorado fall to the Democrats? Two things happened. Denver's population became much younger. It also became denser. Both are predictors of Democratic voting blocs.
Colorado also legalized marijuana.
The Democratic party in Colorado is gaining numbers while Republicans are leaving. Pundits say GOP Coloradans have become disgusted with former President Donald Trump, the candidate they once supported.
Republicans leaving party
Colorado Public Radio analyzed data following the Capitol Hill riots in Washington. They found that 4,600 Coloradans left the Republican party.
"Interviews and data analysis show how the tumultuous post-election period, driven by the former president's false claims of a stolen election and culminating in the Capitol riot and the current impeachment effort, has created a new split within the Republican Party," according to Colorado Public Radio.
But at the same time, others have left the party angry that it abandoned Trump. "I do feel there is a split. I'm not necessarily doing it to hurt the Republican Party, but the way they turned their backs completely on Trump, that kind of got me really upset," Phil Trubia, 52, told Colorado Public Radio.
CPR reported that even party loyalists have left the Colorado Republican Party. "The change was especially pronounced in Colorado's politically competitive counties. In fact, nearly 800 of the switchers were in Douglas County, a Republican stronghold where the party has recently been losing strength — another dangerous signal for the GOP. It was the greatest concentration of defections, even though Douglas is only the seventh most populous county."
Colorado's changing culture
Meantime, Colorado's culture is changing. Denver has such a drinking problem its public health official issued a warning a couple of years ago. As for marijuana, dispensaries are everywhere you look in Colorado, the first state to make weed legal.
"Among the dozens of voters CPR News called for this article, one theme was common: No one knew what would come next for the GOP," the news organization reported. "Few were optimistic. And some bought into terrifying conspiracy theories about what Democrats would do with their narrow majority in Congress."
Can U.S. Rep. Lauren Boebert turn Colorado red again?
Colorado Republicans are hoping for a shakeup in the state's political landscape. They are pinning their hopes on U.S. Rep. Lauren Boebert, a controversial firebrand. Last week, Boebert moved to impeach President Joe Biden and Vice President Kamala Harris.
"Joe Biden willfully abandoned his duty as President of the United States and violated his constitutional oath to 'take care that the laws be faithfully executed' by failing to ensure the national security of the United States and its citizens," Boebert said in a statement. "Joe Biden and Kamala Harris handed over billions of dollars of American-made weapons ...the Biden regime is not being held accountable."
Boebert doesn't mince words. She's not wishy-washy. But only time will tell if the current star of Colorado's Republican party can paint the state red again. Meantime, Democrats intend to dig in.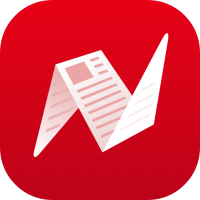 This is original content from NewsBreak's Creator Program. Join today