Denver will consider Monday spending up to $3 million for a wildlife management plan at Denver International Airport. The U.S. Department of Agriculture would perform the work. The contract would run from Jan. 1, 2022, to Dec. 31, 2026.
"The mission of this wildlife management program contract is to provide wildlife management services to DEN to reduce conflicts between people and wildlife and to increase aircraft safety," according to a city staff report. "The U.S. Department of Agriculture-Wildlife Services currently has primary responsibility for responding to all threats caused by wildlife at DEN. The focus is to help promote the safe operation of aircraft by working with airport managers and operators to document, assess, and manage wildlife hazards at DEN."
Denver has an abundance of large birds of prey in the area by the airport. Large flocks of geese also are common. "The USDA, which has federal permits for trapping, banding and relocating birds of prey species, maintains multiple live catch traps that are strategically placed throughout the airfield to humanely trap and relocate large birds of prey," according to the airport website. "The U.S. Fish and Wildlife Service works with the USDA and DEN to track certain species that are relocated from the airport. A Golden eagle that was relocated from DEN in mid-2014 continues to be tracked via GPS."
There is no specific bird season at DIA. Rather, there are several. "In the spring and summer, juvenile birds are flying about, learning to hunt and survive," according to the airport website. "In the fall, hawks are looking for rodents in the open spaces. In the winter, migrating geese tend to flock together by the thousands along Colorado's front range."
Birds monitored with GIS technology
The airport keeps tabs on the birds. "Currently, USDA personnel monitor wildlife activity and collect data through GIS technology, which illustrates historical trends similar to that of radar," according to the airport website. "By conducting multiple avian and mammal surveys, the USDA and can immediately detect and notify the FAA tower of impending wildlife hazards and immediately work to alleviate the threat posed to aircraft."
GIS uses geographic information systems technology to map the whereabouts of birds. It can predict where they will move next.
The airport may turn to traditional radar for monitoring the birds in coming years, according to the website. If the contract is approved Monday, USDA would perform several additional duties at the airport, including enhanced identification and assistance in alleviating wildlife hazards to aviation, coordinating a Wildlife Hazard Committee and holding monthly meetings, assistance with strategic planning of a wildlife management program, support on wildlife damage management issues with regulatory agencies and the public, a report on wildlife species, presence and seasonal and behavioral activity (using quantitative data) and compliance with FAA requirements for Wildlife Hazard Assessments, annual monitoring reports, and wildlife hazard management plans.
USDA also maintains wildlife management data and federal and state permits for wildlife depredation, trapping, and relocation.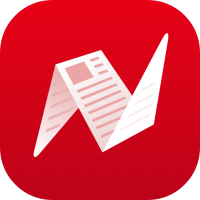 This is original content from NewsBreak's Creator Program. Join today to publish and share your own content.