If you're a Generation X'er, your parents are getting old. Some may be suffering from physical or mental health problems and are unable to manage the activities of daily living.
In instances such as this, it may be time for you to step in and assume the role of parent. But be careful. Parents are protective of their independence. If they think you're encroaching on their privacy by offering help they may decline it.
Remember that your parents have worked many years and deserve respect. Don't talk down to them like children when they become confused or talk nonsense. Just because someone suffers from dementia doesn't mean they don't feel emotions such as embarrassment or anger.
If your parent has dementia, it's important to begin planning as soon as possible for the transfer of power from adult to child. Make sure your parent understands what a power of attorney is. Have them identify who would be the best person to serve in that role (often the eldest child).
Managing the challenges of dementia
"Growing up, your parents may have offered support, advice, discipline, and care," according to the Family Caregiver Alliance. "Whether you needed to know how to fix your bike or were seeking advice on how to diaper your first child, your parents may have been a source of guidance. However, as parents age, a growing number of family caregivers are struggling in an unfamiliar role as parental figure to their own elderly parents.
"Suddenly, the tables have turned and determining to how accept and settle into this new dynamic can be challenging. There are a few steps that Mary, and the millions of family caregivers in similar situations, can take to help ease the rigors of "parenting" your own elderly parents."
Family Caregiver Alliance notes that when caring for someone with dementia, you lose them twice. You lose them when their physical body gives out and they die; but you also lose them when they begin to lose their faculties and your role of caregiver becomes more important.
Transitioning from the role of parent to child
"Although they have not passed away, the person that you knew as your mother or father may be changing rapidly," according to Family Caregiver Alliance. "It is okay to feel sad or angry about your relationship changing, and to allow yourself to mourn the loss of your previous relationship."
Your elderly parent is frustrated, too, as they become less independent. "Elderly parents may be stubborn as well as embarrassed that they require assistance from their children for what was once a simple task, like bathing or getting to the grocery store," according to Family Caregiver Alliance. "While caregiving in and of itself can be stressful, it is imperative to talk to your parents respectfully, and ask them to do the same.
"Although it may be frustrating for Mary to explain to her mother why she has to take her blood pressure medication every day, doing so calmly and clearly may reduce the chance of hurt feelings and a harmed relationship."
#Parenting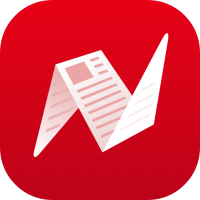 This is original content from NewsBreak's Creator Program. Join today to publish and share your own content.