How you respond when your gay child comes out to you will forever be etched in your son's or daughter's memories. If you think your child is gay, lesbian, or transgender, you should be prepared for the big reveal.
Some patients become speechless when their child drops the information. Others begin to cry or go into deep denial.
Parents should be flattered when their child comes out to them. It shows that they trust you.
I remember my mother became terribly angry the day I came out to her. I could not possibly be gay, she said.
I resented her for a long time for not supporting who I was. Sadly, she died of breast cancer when I only was 25.
Our relationship never had been patched from that day I told her I was gay. It would have been so much better had she responded, "David, it's great that you're gay and you deserve the nicest, most intelligent man possible."
Being gay not a phase
Or something like that. She wouldn't even have had to have meant it. Instead, she chalked up my sexuality as a phase. "This is a common last-ditch effort for parents who don't want to accept what their kid is telling them but telling your kid that they're going through a phase invalidates their feelings and shuts down the potential for further conversation," according to the Family Equality website. "On the flip side, we are all constantly gaining new understandings of ourselves, so if in the future your kid identifies in a different way, that doesn't diminish or negate how they identified previously.
"Instead, be proud that you have an introspective and inquisitive kid who is capable of opening themselves up to new truths as they grow."
If a child feels dejected by their parent because of their sexuality, they may rebel and even run away. Remember, being gay and the stressors that come with it are impacting your child's mental health. Your mental health needs attention, too.
Parents of LGBT children need self-care
Consider seeing a therapist after your child tells you they are gay. Consider attending meetings of PFLAG, or Parents and Friends of Lesbians and Gays.
"Because they're often discouraged from being open about their sexual orientation and gender identity, some LGBTQ individuals rely on social media and phone applications to meet others," PFLAG reports on its website. "Many social platforms and apps provide LGBTQ youth an inclusive space to connect with friends and allies, but some (especially dating apps) include content that is inappropriate for teens. Monitor what they're doing on their devices and talk to them about phone and social media use, recommends Dr. Errol Fields.
"More importantly," says Fields, "understand that kids turn to these apps if they feel like they don't have anyone to talk to. Be available so that your child doesn't need to look elsewhere for guidance and support."
Finally, parents of LGBTQ children need to let their sons and daughters know they love them. "Time and time again, we hear the same thing from patients: 'Once my parents are behind me, I can handle anything else the world throws at me,'" Dr. Fields explains. "You're their anchor, and your acceptance is key. In fact, research shows that LGBTQ adolescents who are supported by their families grow up to be happier and healthier adults."
#Parenting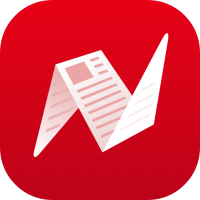 This is original content from NewsBreak's Creator Program. Join today to publish and share your own content.