Although it's a stigmatizing question, it is a legitimate one. Would you date someone who has a diagnosis of bipolar disorder?
People with bipolar disorder can live very full lives when they are taking the proper medication. But during lapses in treatment or when a medication stops working, the bipolar roller-coaster wreaks havoc in a patient's life.
When people refer to someone as "bipolar" in a non-clinical sense, they're not being nice. Maybe you've had a friend tell you your mate is "bipolar" whether they were or not.
Or maybe you have had a disastrous relationship with a bipolar person. People with bipolar disorder have frequent mood swings, from highs to lows back to highs again. It can make dating difficult.
Bipolar people often charming, creative
Dating a bipolar person comes with plenty of positives. Most people who are bipolar are high energy. They may be highly intelligent and funny, too. They can be quite charming when they are in a good mood.
People with bipolar disorder tend to be driven and quite successful in their careers when they can manage their illness. Being committed to a person with bipolar disorder will mean your life never will be boring.
It would help to know a few things about bipolar disorder before you start dating someone with the disease. First, know the bipolar disorder is highly treatable. When a patient is on the right medication regimen, long periods of stability can be expected.
The signs of bipolar disorder can be manic behavior, rapid speech and bursts of energy, followed by low points of depression and a lack of activity. Patients may "rapid cycle" between the two extremes frequently or more slowly, like six months at a time or more.
Bipolar people may battle drugs, alcohol
Manic people with bipolar disorder sometimes develop drinking problems as they try to slow themselves down with alcohol. People with bipolar disorder who get drunk at a bar sometimes are told not to come back.
Other times people who are bipolar become addicted to stimulants. Whether it's using alcohol to slow down or stimulants to speed up, people with bipolar disorder attempt to self-medicate to a middle ground.
If you ever date someone who is bipolar, know from the outset that moodiness will be a big part of who they are. Also know that when they become angry in fits of rage, the feelings likely will subside quickly.
You and your mate should have a game plan for when the relationship feels stressed. Perhaps taking a long walk together or just giving each other some space will help diffuse angst.
Promiscuity may occur during manic phases
"The manic and hypomanic phases of the disease can include lapses in judgment, promiscuity, overspending, risky behaviors like alcohol or drug abuse, and other problems which can wreak havoc on any relationship, especially a romantic one," according to the International Bipolar Foundation. "Financial concerns are also something to be honest about. If you don't tell your partner that you overspent during a manic episode, he or she might be counting on money in the budget that you don't have.
"Similarly, you need to be honest if you've cheated on your partner when you've been manic because you need to maintain trust in the relationship."
Self-care necessary for those in bipolar relationship
The foundation stresses that whether you have bipolar disorder or are romantically involved with someone who does, self-care is important. Without it, the relationship could suffer.
"One way to practice self-care is to not be your partner's only support," the foundation advises. "Make sure that he or she has a therapist and/or a psychiatrist to talk to, as well as supportive friends and possibly family. The more you can spread the support around, the better.
"You can't be everything to your partner. Setting up a codependent relationship will only harm you and him or her in the long run."
#Relationships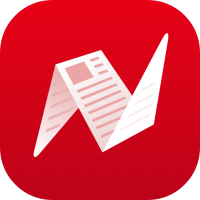 This is original content from NewsBreak's Creator Program. Join today to publish and share your own content.