Several residents told the City Council Monday that they are at wit's end with the homeless encampments that have taken over their neighborhoods.
The angry neighbors railed about the rampant drug use going on in the encampments and begged the city council to do something. Resident Terry Hildebrandt of the Golden Triangle showed crisp photos of people openly using and dealing drugs outside his window. He enlarged the images to poster size for the council.
He calls his neighborhood "Heroin Alley." One image he had shown a closeup of a person shooting heroin into their toes. Another person has a needle hanging out of his arm and sores covering his back.
Hildebrandt briefly broke into tears. "It's hard to live with this every day, it gets to you. We have PTSD over this."
'They are not trying to better themselves'
Another man spoke angrily about the drug use in the encampments, offering vitriolic language and no sympathy for the unhoused. He lumped them all into one category and said they don't want help. "They are not trying to better themselves," he said.
The man bemoaned the elimination of drug courts in Denver. "Now they are left on the street to die in their tents on our sidewalks," he said of those addicted to drugs. "Urban campers are not living on the street because housing's expensive."
Numerous studies have shown otherwise. The man said he believes the camping ban needs to be better enforced and all encampments removed.
A woman who spoke after him said Denver is showing a lack of compassion by allowing the encampments. She said she saw a woman sprawled out unconscious on 16th Street Mall recently. "There she lay, like so many addicts on our streets."
Resident says addicts should be jailed
The resident then began to address addicts themselves, accusing them of choosing their lifestyle of "drug use, crime and lawlessness. Unsheltered addicts, free yourself from addiction, jail is your next option." At that point she ran out of time and was cut off.
City Council President Stacie Gilmore asked that the audience in council chambers not hold up signs during the speeches "so people can see."
Dianne Thiel spoke sympathetically about people experiencing homelessness. She said the new civilian street team is just another way to criminalize homelessness. She also noted that the team members will be carrying pepper spray, and the anecdote for pepper spray is milk and soapy water.
"How many unhoused people do you know who keep milk and soaping water on hand?" she asked. She said the street team will "issue citations for the activities of daily living of unhoused people in Denver."
Resident describes story like mine
I experienced homelessness in 2019. I did not have a criminal record other than a drunken driving arrest in 2007 (I no longer drink). But once I began to live on the streets of Denver, police frequently would approach me for myriad reasons, such as sleeping in a park. I ended up with a resisting arrest conviction after several scuffles with abusive police.
Thiel noted that the street enforcement team is a way to get unhoused people into the criminal justice system. "Thanks a lot Denver," Thiel said. She noted that when people are cited for things such as camping, they lose touch with the court due to not having a phone or an address. Then they are hit with failure to appear warrants and their legal troubles mount.
That's exactly what happened to me. Today I work and pay rent, but for a while I could not find any writing jobs due to my previously untreated mental illness. I became unable to afford rent and ended up homeless.
Denver spends millions on homeless housing
Resident Carlos Anderson said the only solution to homelessness is housing. And Denver did spend millions Monday on housing for the homeless.
The council approved a $1.5 million loan with REDI Corporation to build 49 new affordable units for people experiencing homeless. The project is called Rhonda's Place at 203 S. Federal Boulevard. The council also approved an $825,000 contract with REDI to provide wraparound services to residents.
The council also agreed to issue $10 million in housing notes to renovate the 100-unit Forum Apartments at 250 W. 14th Ave. The apartments will be owned by Colorado Coalition for the Homeless.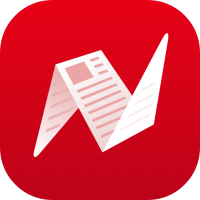 This is original content from NewsBreak's Creator Program. Join today to publish and share your own content.