Many people when they experience homelessness begin to amass large numbers of things. They might collect everything from rocks to rosaries. Many dumpster-drive for treasures and things they can sell. The ones who really like to horde won't push one shopping cart, but two.
I never got into any of that. I never jumped inside a dumpster, and I never pushed a shopping cart. I wasn't much for collecting anything, because I knew all possessions just end up lost or stolen anyway when you're on the street.
I would have been embarrassed to dumpster dive. Or to push a cart. I never panhandled or "flew a sign" either.
That's just me. As a result, I never had any money at all. I relied on church sandwich lines for everything.
But I wasn't too proud to pull a red suitcase. In fact, the day I got my red suitcase homelessness immediately improved.
What I kept in my red suitcase
Back when I was homeless on the streets of Denver in 2019, the shelters did not have storage for your belongings during the day. The shelters only operated at night back then. I was not allowed in the shelters anyway after a while. I had been barred after people started fights with me.
When I was homeless on the street, I got sleep wherever and whenever I could find it. But as fall became winter, I often found myself shivering cold at night. My backpacks kept getting stolen, so I didn't even have anything to carry a blanket around with.
One day one of the churches I frequented asked me what happened to the nice blanket they gave me. I explained it was stolen and that I had no way to carry it because the backpack was stolen, too.
The church not only gave me a new blanket, but also a new suitcase on wheels. A red suitcase on wheels.
My suitcase looked just like the picture
I loved that red suitcase on wheels. I pulled it behind me with pride. The suitcase looked exactly like the one in the stock image I found for this story.
That red suitcase on wheels seriously improved my life. I had a place to store my blanket and a tarp for when it rains. I had a place to keep sandwiches from the church lines for later in the night. I had somewhere to keep a roll of toilet paper (when I was lucky enough to have it).
For whatever reason, I found the suitcase on wheels much more convenient than the backpack. And it never was stolen.
Suitcase made me stand out to police
But it brought me bad luck. One day, I had fallen asleep on a bluff along the Platte River bike path behind Crossroads Salvation Army homeless shelter. Police ended up stopping me for a camping violation (I think because I had not properly camouflaged the suitcase) and arresting me.
The red suitcase on wheels ended up going into the property room at the Denver County Jail. When I was released from jail more than a year later (I was taken to the state mental hospital, then back to jail for just a few days) I got my red suitcase back.
When I arrived at the apartment building where I live now (and I am working and paying rent) I gave the suitcase to someone who still was homeless. She was grateful to get it
I remember one time I was on 16th Street Mall with my red suitcase. There was a woman dressed real fancy who was pulling a suitcase just like it. We exchanged glances, chuckled, and said hello.
I wonder what she thought about having the same suitcase as a homeless person. Maybe nothing.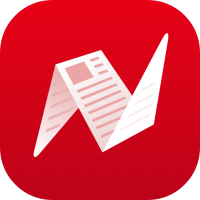 This is original content from NewsBreak's Creator Program. Join today to publish and share your own content.