The city of Denver plans to cut in half the number of unsheltered people experiencing homelessness by 2026. It also plans to expand the number of housing units for people experiencing homelessness to 3,000.
Denver outlines its ambition plans in a slickly produced, 152-page document. It is labeled "a guide for action 2022-2026."
"We will continue to expand the diversity of shelter options to reduce the barriers that prevent people who are unsheltered from seeking out shelter, including the creation of additional gender-inclusive shelter and more options for couples and pets," the city explains in its five-year housing plan. "We will act with urgency to move resources nimbly and quickly so that no one is left to languish on the streets of our city; and we will reduce the length of episodes of homelessness by almost half, from 172 to 90 days.
"By acting quickly, improving the diversity of available shelter options, and by providing more housing, we will reduce the number of people experiencing unsheltered homelessness in half between the 2022 and 2026 Point-In-Time counts."
The city plans to create more safe outdoor spaces, or sanctioned camp sites. Additional tiny home villages also are possible.
Homeless encampments have overrun downtown Denver. Lacking garbage pickup or restroom facilities, the encampments become public health hazards. The city wants to convince more people in encampments to consider congregate shelter options.
Transparency in encampment sweeps
According to the five-year plan, the city plans to "Improve transparency of encampment related activities by coordinating with mayor's office and partner city agencies to implement a standardized process by which the city will assess encampment risk and prioritization for clean-up and/or enforcement actions based on a set of consistent, publicly available criteria."
The city has been criticized for violating a legal agreement pertaining to encampment sweeps. Advocates for people experiencing homelessness say not enough displaced campers are getting access to services.
In the five-year plan, the city intends to "help connect residents to behavioral health resources and housing by coordinating with Denver Department of Public Health and Environment to expand medically assisted treatment and same day or on-demand treatment."
Goal: Increase number in supportive housing to 3,000
Increasing the number of homeless people in supportive housing from 1,800 to 3,000 during the next five years will be financially difficult. According to the five-year plan, the city intends to "support long-term housing stability for residents experiencing homelessness by partnering with Denver Housing Authority and Colorado Division of Housing to leverage federal and state resources, like the Emergency Housing Voucher program, to expand tenant-based long-term vouchers with the ability to layer on supportive services when needed."
The city also plans to "explore innovative opportunities and financing models to bring on additional housing, including hotel acquisition and rehabilitation and social impact bond financing based on health savings created by supportive housing," the planning document states.
How Denver arrived at a housing crisis
In the executive summary, the document explains how Denver arrived at its housing crisis. "While housing prices in Denver have nearly doubled and median rent spiked 78 percent over the past decade, incomes have not increased as quickly. Despite Mayor Michael Hancock and City Council's increase of the minimum wage, more than 115,000 households pay more than the recommended 30 percent of their income for housing, putting them one unexpected car repair, major medical bill or job loss away from potentially losing their housing."
COVID-19 made everything worse. "Denver saw unemployment quadruple, and requests for rent and utility assistance increased 270 percent," according to the executive summary. "Today, more than 250,000 Coloradans report being behind on their rent and mortgage payments. And while the last complete count showed more than 4,100 persons experiencing homelessness prior to the pandemic, the number of people in shelters increased 60 percent during the year after the pandemic."
Perhaps the five-year plan's most ambitious goal is to end veteran homelessness. The plan is to "Measurably end veteran homelessness by achieving functional zero, which means we are placing at least as many veterans into permanent housing each month as there are veterans experiencing homelessness in our community."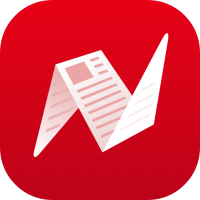 This is original content from NewsBreak's Creator Program. Join today to publish and share your own content.