Tonight, I was supposed to go to the Colorado Rockies game. They are playing the Los Angeles Dodgers. The last Major League Baseball game I saw was at Dodger Stadium back in the 1990s, when I was living in Los Angeles. I used to get free tickets working at the Los Angeles Times.
I bought three tickets for tonight's game against the Dodgers. I planned on taking two friends from my apartment building who I also knew when we all were experiencing homelessness.
Homelessness was hell. It forever has changed me. I thought we could celebrate our first year in housing with a trip to the ballpark.
But I could not bring myself to get on the light rail and ride it downtown tonight. I began to have a total anxiety attack about all that could go wrong.
Someone from the street could try to pick a fight with me. The police might become involved and beat me up or arrest me. Downtown Denver is an unstable place that makes me nervous.
Police brutality frequent during homelessness
While it sounds completely unreasonable, I experienced frequent police brutality while homeless. I am afraid of police and do not trust them. I never had a criminal record in my life until police stopped me for camping. Things escalated and at the end of the day I pleaded guilty to resisting arrest. I shouldn't have, but I was scared what would happen if I didn't.
The cops beat me up so bad one time I was taken to Denver Health by ambulance before jail. Doctors worked on my face for a few hours. A cop claimed I "donkey-kicked" him in the struggle.
I never will forget the time the cops beat me up along the South Platte river trail. Or the time they assaulted me in the courtyard of Cathedral Basilica after I had fallen asleep.
Downtown Denver a depressing malaise
If I went downtown tonight the malaise that is homelessness would be in my face, a reminder of the worst days of my life. I remember another night that police assaulted me. I had exchanged words with a drunk coming out of the Rockies game. The Rockies games had a knack for producing loudmouth drunks who like to belittle homeless people.
I remember Free Mall Ride would be packed like sardines during Rockies games. You could barely breathe inside the packed buses. Homeless people and tourists sometimes would clash.
It smelled horrible. It always was very unpleasant downtown when Rockies games were played. It became too crowded. Too many loud people. Screaming children.
I can't handle all that anymore. I can't take the noise. I can't relive the trauma of being beaten by police, and just seeing groups of them can trigger the memories.
I don't want to be reminded of when I was homeless. I don't want to be reminded of any of that. It was terrifying.
A waste of $34.50 in Rockies tickets
For all of those reasons, I chose to eat $34.50 in Rockies-Dodgers tickets for tonight. I listened to my soul and my body, and they both were saying "Stay away from downtown."
Maybe someday I will be able to look at downtown Denver in a different light. But for me it's a reminder of some very dark days. I am grateful to have housing in the Central Park neighborhood away from that mess.
I may have skipped the Rockies game tonight, but I'll faithfully take my walk around Martin Luther King Park. And for me, that will be far more relaxing than hearing thousands of people sing "Take me out to the ballgame."
I purchased the tickets with trepidation, knowing I would not want to go to the game. Next time I'll be smart enough to listen to my body and soul a little sooner, so I don't waste $34.50.
I'm OK with quiet parks instead of raucous stadiums.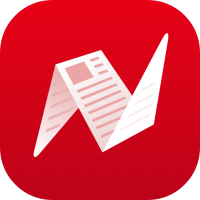 This is original content from NewsBreak's Creator Program. Join today to publish and share your own content.