Sex trafficking Is a problem in Denver homeless encampments, residents said during an online town hall meeting Tuesday.
Denver City Councilman Chris Hinds sponsored the meeting on behalf of District 10. District 10 includes Capitol Hill and is home to hundreds of encampments.
Denver Police Division Chief Ron Thomas acknowledged during the online town hall that people asked about sex trafficking in the chat portion of the meeting. "We have identified people who are being trafficked," he said. "We have identified individuals who were being preyed upon by those selling drugs and steered them in a safe direction."
What constitutes 'trafficking'
Homelessness and human trafficking converge in several ways. "At its essence, human trafficking exploits a person through force, fraud, or coercion for forced labor or commercial sex," according to the National Alliance to End Homelessness. "Traffickers prey on the vulnerabilities of individuals in poverty, experiencing homelessness, or who are part of marginalized populations. Communities that are poor, disenfranchised, and underserved are often the most vulnerable."
Thomas said the outreach workers who visit the encampments do a good job of getting to the roots of various individuals' troubles. They are trauma-informed and know what to look for among victimized populations.
According to the alliance, trafficking is defined under the federal Trafficking Victims Protection Act of 2000 as "sex trafficking in which a commercial sex act is induced by force, fraud, or coercion, or in which the person induced to perform such an act has not attained 18 years of age; or the recruitment, harboring, transportation, provision, or obtaining of a person for labor or services, through the use of force, fraud, or coercion for the purpose of subjection to involuntary servitude, peonage, debt bondage, or slavery.
"A victim need not be physically transported from one location to another for the crime to fall within these definitions."
People without housing do desperate things
"Trafficking victims are generally left financially destitute, which in turn makes them susceptible to re-exploitation," according to the National Alliance to End Homelessness. "Individuals who lack safe housing are more likely to engage in dangerous employment to meet their needs, making them vulnerable to trafficking. A 2016 study by Loyola University and Covenant House found that nearly 1 in 5 youth who received shelter services from Covenant House had experienced some form of human trafficking."
The issue of trafficking in the encampments was part of a broader discussion about criminal acts taking place among the unhoused.
Division Police Chief says they share information with feds
Hinds asked Thomas whether police had consulted with federal officials about the illegal activity going on in the encampments. Thomas replied that they have, but that the feds only are inclined to get involved if large amounts of drugs are involved. "Certainly, that's not the case with the encampment situation."
Thomas stressed that trafficking is not going on in all encampments. He also noted that not all homeless people are homeless because they choose to be and not all people who are homeless are addicted to drugs and alcohol.
Hinds noted that the various encampments have their own personalities. He said some are worse than others when it comes to drug activity.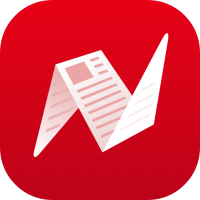 This is original content from NewsBreak's Creator Program. Join today to publish and share your own content.